Keion Brooks Sr. breaks down visit to Bloomington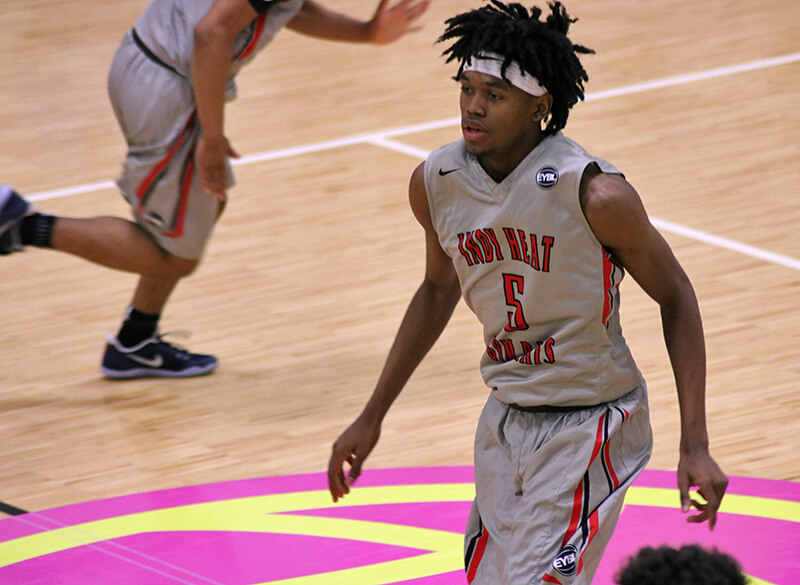 Class of 2019 Fort Wayne North Side forward Keion Brooks Jr. made his first in-depth visit to Bloomington over the weekend and came away impressed, according to his father.
The trip allowed Brooks and his father, Keion Brooks Sr., to sit down with the coaching staff and learn about their vision for the future of the program.
Brooks Jr., the No. 20 player nationally in his class according to the 247Composite, is a top priority for Archie Miller and the Indiana coaching staff.
"I thought one of the biggest things was coach (Miller) laid down the details of the style of play and the way that they would use him," Brooks Sr. told Inside the Hall. "It gave us a good visual of what IU basketball is going to be about. I think he's got it going in a great direction. He's really putting some pieces together to really bring Hoosier basketball back to being one of those top perennial teams in the country."
Brooks Sr. said that one of the most important things the coaching staff discussed was how his son would be utilized if he chooses Indiana.
At 6-foot-7 and 190 pounds, Brooks is capable of playing multiple positions.
"To be able to actually have some visuals and to see it in action, it's good for not only me, but also for Keion to be able to say, 'I could be in this position or I could be in that position and still play my game,'" Brooks Sr. explained. "Coach (Miller) did a great job of really talking about it, but also showing at different levels and different steps where Keion could be at any point in time in the offense and what he could do within the offense."
Although Brooks attended Hoosier Hysteria previously, this was his first in-depth look at the program and the vision Miller and the IU staff have for the future.
Brooks Sr., who played for IU assistant coach Ed Schilling at Wright State, believes his former coach will be a strong asset for the program's player development moving forward.
"Coach Schilling and I have had the relationship since he coached me. It helps to be a little more comfortable and understanding that if he's there, it's at least a given of knowing what he brings," Brooks Sr. said. "I don't need a recruiter to come tell me 'we can develop or we can do this' because I've been there and I've done that.
"I know what coach Schilling can do. The conversation became, when he got to Indiana, it was like 'coach is there, they've got a new staff.' The conversation was easier because there was already an existing relationship. Me knowing what he's done, that made IU in a better position because I know they have somebody that can definitely help with the skillset and get him to a better place as far as skill development. "
Brooks Jr., who averaged 20.5 points and 7.4 rebounds as a sophomore at North Side, has scholarship offers from Indiana, Michigan State, Kansas, Florida State, Georgetown, Purdue, UCLA, Memphis, Ohio State and Xavier.
Brooks Sr. said that he appreciates Archie Miller's straight forward approach to recruiting his son.
"He's good at really being straight up with you," Brooks Sr. said. "With us, he's done a great job of being very clear with what he expect of the program and what he wants to do with it. And he's also clear about how he wants to use Keion. He's not putting any fluff on it or trying to make it look pretty. He always talks about the work that would be done and he talks about the commitment to the staff and to the game of basketball to get better.
"Those are the things that, if you're looking at a player that you want to get better and you want to understand the big picture of the game, you want them around people like that. Archie's done a good job and he'll continue to do a good job recruiting and laying the basketball path out for the program. He's laying the foundation for the work ethic, the commitment and he's just brought in all of the right pieces, I think. "
Filed to: Keion Brooks Jr.