Open Thread: Predict Indiana's record for the 2017-18 season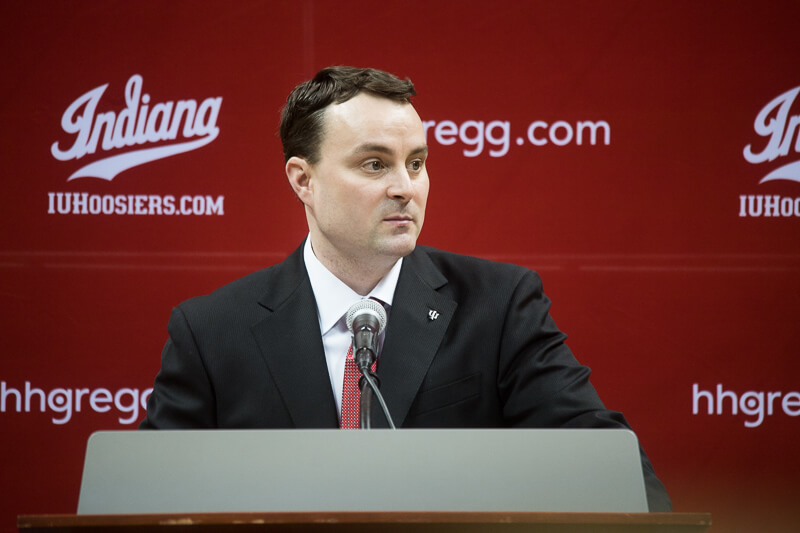 We're eleven weeks from the regular season tipping off and we're back with a contest that has become a site favorite over the years.
We're giving you the opportunity to predict IU's regular season record for the upcoming season. There are 12 non-conference games and 18 Big Ten games for a total of 30 contests.
Now that the entire non-conference schedule and the Big Ten schedules have been announced, our schedule page has been updated and is available here for your reference.
This year, we're awarding the winner $75 to spend at Amazon.com.
Here's how the contest will work: This thread will remain open until the season opener on Friday, Nov. 10. The only way to enter is to post your prediction in the comments below this post. Submissions via email, Twitter, Facebook or anywhere besides the comments below will be ignored.
Your guesses will then be locked in and following the Ohio State game on February 23, we'll revisit the comments and pull out all of the correct guesses. Everyone that gets the regular season record correct will then be entered into a drawing for the prize. If only one person guesses the regular season record correctly, no drawing will be required. We will contact the winner directly.
Feel free to provide an explanation with your prediction, but please post the final record as the first thing in your comment. It makes for easier record keeping. Also, one entry per person, please.
Filed to: