Around the Hall: Big Ten moving to 20-game schedule for 2018-2019 season?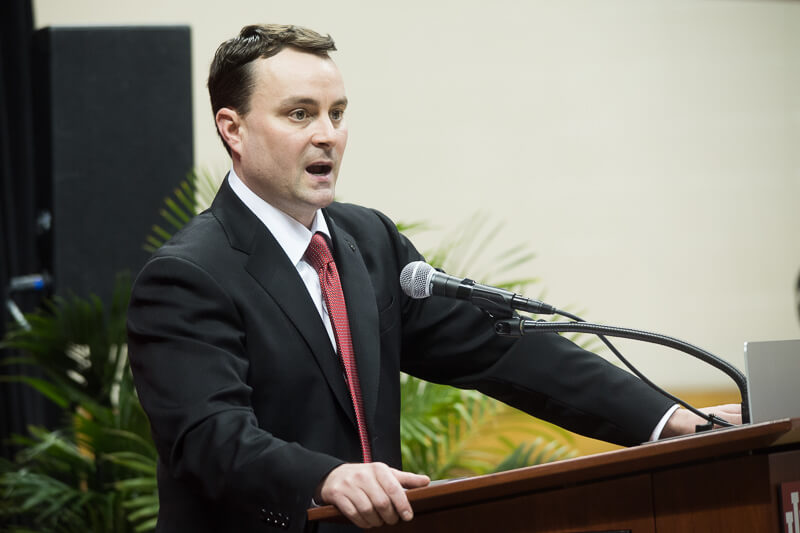 Around the Hall is recommended reading from the Inside the Hall staff.
Big Ten programs are preparing for a 20-game schedule beginning with the 2018-2019 season, according to Jon Rothstein of Fan Rag Sports:
Two separate sources told FanRag Sports that the league office has been discussing the move with its respective teams over the past few months and while nothing is finalized, things appear "heading in that direction" for the 18-19 season.

Teams in the Big Ten currently play 18 league games.

The ACC announced last July that it will go to 20 conference games during the 19-20 season and this move by the Big Ten would be a way to keep up in terms of giving its teams the best chance to gain as many quality games as possible.
Rob Dauster of NBC Sports weighs-in on the Grant Gelon situation:
I feel for Gelon here. I really do. Getting cut sucks, and everyone reading this now has probably gone through it at some point in their life. It happens all the time, in every sport, at every age group. Once you get to a level in athletics where you're playing in more than your hometown rec league, it gets competitive. If you're not good enough, you don't make the team. That is how this works. Gelon found that out the hard way.

And frankly, what Miller did is not uncommon. It's called running a player off, and it happens all the time at every program. Gelon had a bad enough season as a freshman that there is no guarantee that he would have kept his spot on the team had Crean kept his job. Simply put, he is not a Big Ten basketball player. I'd wager that two out of every five transfers at the Division I level are the result of a player transferring out of a school — either because he was forced or because the writing was on the wall — to a lower level, one more in line with his skill-set.
In his Monday Muse over at WDRB.com, Rick Bozich writes that Archie Miller is delivering results on the recruiting trail:
One reason Indiana University summoned Archie Miller from Dayton as the Hoosiers' new basketball coach was IU's recruiting had become inconsistent and choppy in recent years under Tom Crean, especially with in-state players.

Miller described his recruiting philosophy during his introductory press conference, committing his staff to the pursuit of Indiana high school players with a strategy he called "Inside Out."

In less than five months, Miller and his staff have executed that strategy with gusto.
In a Lexington Herald-Leader piece from earlier this month, Ben Roberts writes that Kentucky has faded in the Romeo Langford recruitment:
Langford told the Herald-Leader and others at an Adidas event in July that UK's standing in his recruitment was "still the same as before" the Team USA trip. He's expected to cut his list to seven schools sometime soon, and Kentucky might make that list, but — as of now — it seems highly unlikely that he ends up as a Wildcat.

Louisville, Indiana and Kansas are the three schools with the most buzz in his recruitment at this time. When asked last month what he would consider to be his "hometown school," the Indiana native named Louisville, which is located about 10 miles from New Albany High School.
Center Grove junior Trayce Jackson-Davis is one of 12 players in the class of 2019 trending up, Eric Bossi of Rivals.com writes:
Why he's trending up: Jackson-Davis has NBA bloodlines (his father is Dale Davis), great hands and a high skill level. He was very impressive in Las Vegas at the end of the summer and is one of the most promising big men in 2019.

Recruitment: His father's alma mater Clemson has offered and so have Xavier, Butler, Indiana and Purdue.
Filed to: Archie Miller, Grant Gelon, Romeo Langford, Trayce Jackson-Davis