POTB 189: Brendan Quinn of The Athletic talks Michigan, Michigan State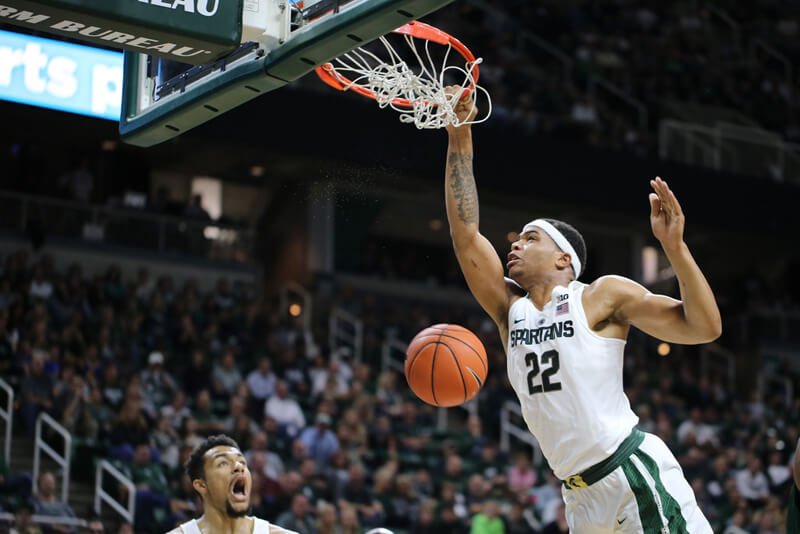 Podcast on the Brink is back for a new episode with host Jerod Morris of The Assembly Call. The show is available weekly.
In this edition of the show, Morris and Inside the Hall editor Alex Bozich are joined by Brendan F. Quinn of The Athletic Detroit to talk Michigan State, Michigan and the Big Ten. Among the topics discussed:
· Brendan's move to The Athletic and how his coverage will differ from his time at MLive
· Why Brendan feels Michigan State is a no doubt Final Four contender
· The two biggest keys for Michigan State next season
· How Michigan State will utilize Jaren Jackson
· Possible roadblocks for Michigan State reaching its potential
· Michigan graduate transfer Jaaron Simmons and whether he can replace Derrick Walton Jr.
· Mo Wagner and where he fits into the hierarchy of the Big Ten's top players
· Expectations for Charles Matthews, who transferred to Michigan from Kentucky
· Overall expectations for Michigan coming into the season
· Why Brendan feels the Big Ten is down this season
And much, much more. As always, feel free to drop the show a note at [email protected].
Listen in the audio player below, download the episode, subscribe via iTunes or subscribe to the RSS feed.
Filed to: Michigan State Spartans, Michigan Wolverines, Podcast on the Brink