Race Thompson set to arrive in Bloomington next week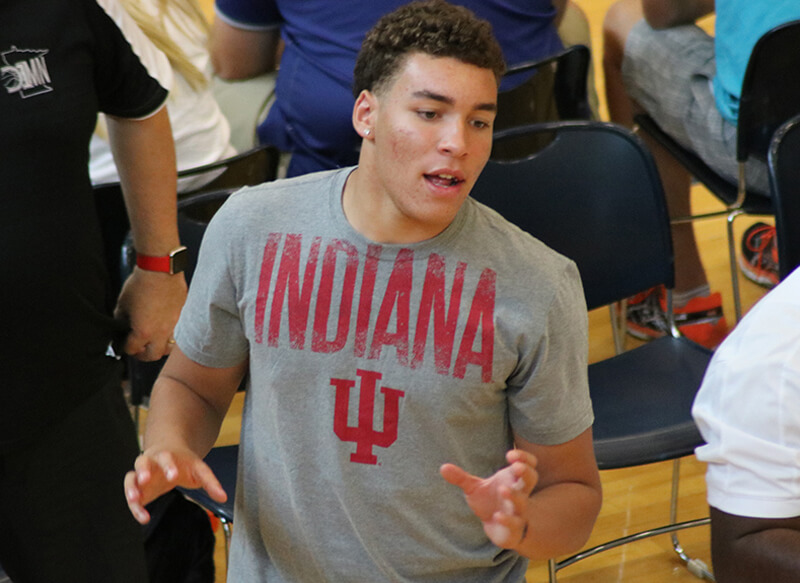 Robbinsdale Armstrong (Minn.) forward Race Thompson will arrive in Bloomington early next week after completing four summer classes, he told Inside the Hall on Saturday.
"I'm graduated. I'm done (with high school)," Thompson said in a phone interview. "I've got my grades back and everything, I just don't have my diploma yet."
Thompson says he was officially accepted into IU a few days ago and will arrive in Bloomington on Tuesday night. He signed paperwork to join the program recently and expects to practice with the team soon after he arrives.
Thompson finished up his AAU playing career in late July with D1 Minnesota at the Adidas Summer Championships in Las Vegas.
Over seven games, Thompson averaged 10.4 points, 4.4 rebounds and 1.1 assists, helping lead his team to a 5-2 record. Thompson spent significant time on the floor with five-star 2019 forward Matthew Hurt, who is being recruited by IU.
"It definitely was (emotional), knowing that I'll never be able to play with them again," Thompson said. "Really, I'd just (play) against them, unless Matt comes to Indiana, hopefully. It was sad, but we all knew it was coming. Whether we won the tournament or not, it was going to be sad."
The incoming redshirt freshman has played through several injuries this summer. He said he still isn't at 100 percent, but his health is improving.
"My knee is a little sore still, so that's something I've got to figure out when I get down (to Bloomington)," Thompson said. "Everything else is pretty good. My toe doesn't hurt anymore."
Filed to: Race Thompson