Around the Hall: Archie interview, Forum Tipoff Classic, more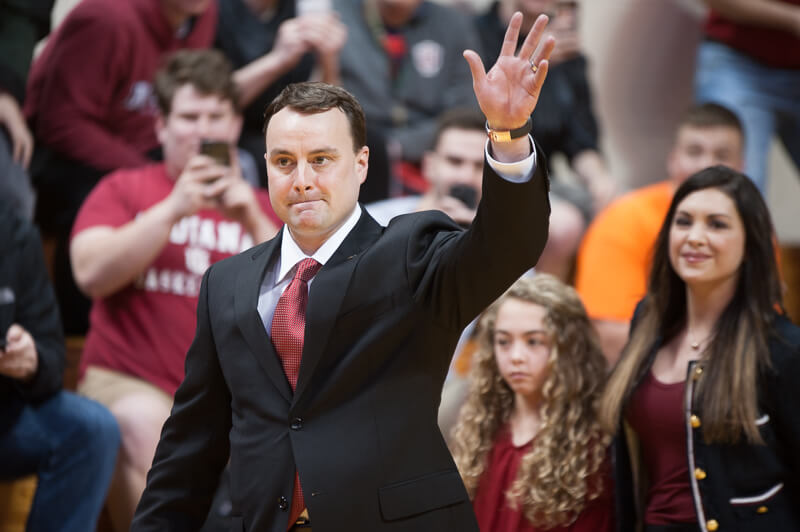 Around the Hall is recommended reading from the Inside the Hall staff.
Bloom Magazine published an in-depth interview with Archie Miller, which hit on a variety of topics:
BLOOM: Who, in particular, should we be watching to make big-time contributions this season?

MILLER: If you look at the most experienced guys, I've been very impressed with Collin Hartman. Everything I'd heard about him on the front end has been true. He's an extension of our staff. He's locked in, completely motivated on his recovery, and he's really come a long way, health-wise. I like that.
This year's Forum Tipoff Classic at Southport will have an IU flavor with Damezi Anderson and Jerome Hunter facing off (Hoosier Sports Report):
Jerome Hunter and Damezi Anderson will be on the same Indiana team a year from now.

First, they'll face off against each other's respective high schools.

Hunter's Pickerington North (Ohio) team will meet Anderson's South Bend Riley squad in one of the featured matchups of this year's FORUM Tipoff Classic at Southport. The game is one of six contests at the annual showcase event, which will be held on Dec. 9.
For the 41st straight year, the Big Ten led the country in men's basketball attendance:
An average of 12,235 people showed for per Big Ten men's basketball game last season, tops in the country, according to the NCAA.

It marked the 41st straight year the Big Ten led the nation in men's basketball attendance. A total of 3,119,823 showed up for the league's home and conference tournament games, the third straight year that number was north of 3 million.
Indiana is 100/1 to win the national championship next season, according to recently updated odds:
College hoops season is months away, but now is a good a time to start separating preseason contenders from pretenders before the season sneaks up — when we have our heads turned, paying attention to the NFL and college football.
Kentucky, Syracuse and Louisville led the nation in attendance last season:
The NCAA released attendance figures for the 2016-17 season on Tuesday as Kentucky, Syracuse and Louisville were the top three draws in college basketball last season.

Big Blue Nation came out in full force once again as the Wildcats averaged 23,461 fans per game. Syracuse averaged 21,181 fans per game while Louisville brought 20,846 fans to each home game.
Filed to: Archie Miller, Damezi Anderson, Jerome Hunter