Q & A: Race Thompson discusses Indiana commitment, reclassification plan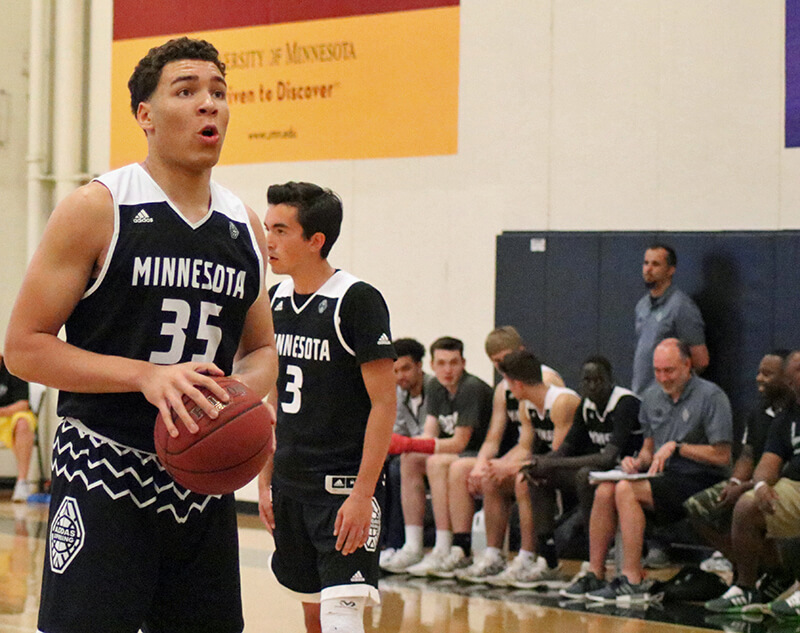 Indiana landed its first recruit of the Archie Miller era on Sunday night when Robbinsdale Armstrong (Minn.) forward Race Thompson committed to the Hoosiers.
Inside the Hall spoke with Thompson shortly after he made his decision public and our full Q & A is below:
On his decision to make his decision public on Sunday:
"I knew where I wanted to go, so just talking to my parents, my family and my brother, I decided that Indiana was the best fit for me overall of all of the schools that were recruiting me. That was the main thing. There was no reason to keep holding them off. That's why I decided to do it today."
On what convinced him that Indiana was the right place for him:
"It was just how fast we made a connection and the relationships I built with the coaches. Talking to the players when I was on the visit, it seems like this is where I should be. I felt like I was at home."
On what stood out on his official visit in June:
"I learned what the campus life was like, the players and also just what Archie Miller and Tom Ostrom will bring to the table as a coaching staff. I learned about the offense and it's just the perfect fit for me from a basketball standpoint and style of play."
On Miller and Ostrom:
"They kept a steady relationship with me. They're both really easy to talk to. They made the decision easy for me, pretty much. That's something that was key."
On whether he will move up to the class of 2017:
"I'm pretty sure I'm reclassifying and will be going to Bloomington in August. That's what I'm thinking I'm doing."
On when he'll decide for sure on reclassification:
"I've got to finish up a few classes that I'm doing right now this summer and then I think that's what I'm doing."
On whether he'll play the rest of July:
"I don't think I'm going to play in Minneapolis (next weekend). But I'll be playing in Vegas (at the adidas Summer Championships.)."
Note: In a subsequent message to Inside the Hall, Thompson said he plans to redshirt next season.
Filed to: Race Thompson