What to watch for: July evaluation period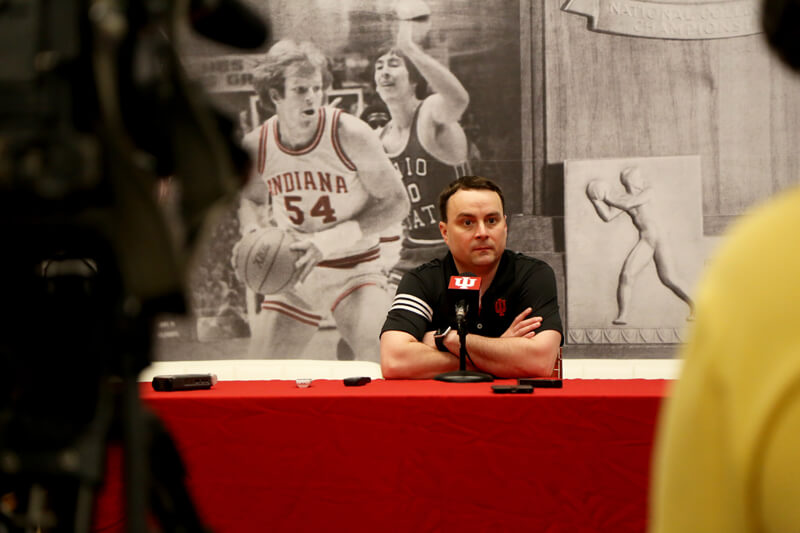 The first of three five-day July evaluation periods begins Wednesday at 5 p.m. ET and Inside the Hall takes you through five things we'll be watching for as college coaches hit the trail to evaluate prospects:
· The hunt for a point guard in 2018: Indiana didn't sign a point guard in the 2017 class, which means the Hoosiers need to bring one to campus in the 2018 class. Currently, the three point guard names standing out on our 2018 recruiting board are Robert Phinisee, Darius Garland and David Duke.
Phinisee and Duke will begin July at the Adidas Gauntlet Finale in Spartanburg, South Carolina while Garland will play in the Nike Elite Youth Basketball League (EYBL) Finals at the Peach Jam in North Augusta, South Carolina. Expect a heavy IU coaching presence for these prospects and don't rule out the possibility of new targets emerging.
· More clarity on where things stand for 2018 class: The Indiana coaching staff had to play catch up in 2018 recruiting, but the Hoosiers are well-positioned with several top 100 players heading into July.
Now the question becomes: Which prospects will be watched most closely this month? For the first July evaluation period, the two events with the most IU targets will be the Gauntlet Finale and the Peach Jam.
In addition to Phinisee and Duke, 2018 targets Race Thompson, Jerome Hunter, Romeo Langford and Luguentz Dort are all expected to play in the Gauntlet Finale.
And in the Peach Jam, prospects like Jalen Carey, Louis King and Damezi Anderson are expected along with Garland. These ten names represent the top ten guys currently on our 2018 recruiting board. As these prospects begin to cut their lists later in the month and begin to set dates for visits, we'll have more clarity on where things stand for 2018.
· Will the Hoosiers begin to take back the state in 2018? Archie Miller talked about an "inside-out" recruiting approach at his introductory press conference, but it's clear that the new IU staff isn't going to take players from Indiana if they're not ideal fits for the system.
While some fans may have wondered if something was amiss when Musa Jallow committed to Ohio State last Friday, Indiana had backed off the Bloomington North forward after the April evaluation periods.
With firm offers out to Phinisee, Anderson and Langford, Indiana is definitely prioritizing the state for 2018 when it comes to the elite prospects. The Hoosier staff also recently hosted Ben Davis wing Aaron Henry for an unofficial visit, although he hasn't been offered a scholarship.
If Indiana can land one or more of the aforementioned prospects in 2018 on such a limited timeframe for building relationships, look at it as a positive sign of things to come with in-state recruiting.
· 2019 (and beyond): It's no secret that Indiana started out behind in 2018, but the new staff should have plenty of time to build relationships for the 2019 classes and beyond.
In terms of 2019, a few of the key names to watch in July are Keion Brooks, Trayce Jackson-Davis, Jeremiah Francis, Trendon Watford, James Wiseman, Matthew Hurt and Isaiah Stewart. All hold Indiana scholarship offers and several have already visited Bloomington.
· Romeo watch: New Albany five-star guard Romeo Langford is easily the state's top prospect and one of the best prospects in the country.
Indiana watched him closely in April and with this recruitment expected to go into next spring, the Hoosier staff can continue making up ground this month.
Kentucky coach John Calipari coached Langford recently for Team USA in the U19 World Championships in Cairo, Egypt and Louisville, North Carolina, Duke, Kansas and others have also prioritized Langford.
Langford will play this month with Adidas sponsored Twenty Two Vision and will be one of the most tracked prospects in the country.
Filed to: July evaluation period