Around the Hall: One-and-done, IU recruiting storylines, more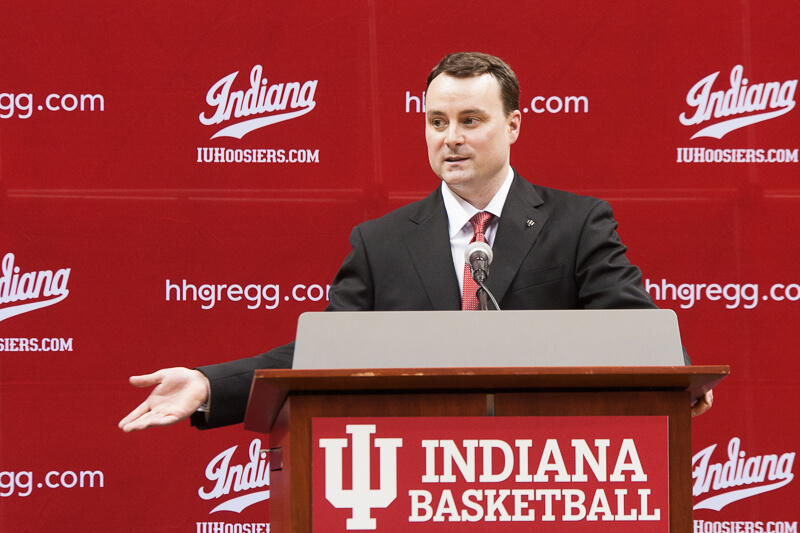 Around the Hall is recommended reading from the Inside the Hall staff.
Graham Couch of The Lansing State Journal takes a look at the "one-and-done" myth:
If the one-and-done NBA draft rule is on its way out, as commissioner Adam Silver hopes, it's not just the NBA and college basketball that will benefit. It's the players, too.

Having players play a second year of college basketball isn't financially oppressive, the data shows. If anything, those who stay for a second year in the college ranks have longer and more lucrative NBA careers, by and large.
Jeff Borzello of ESPN.com has a list of five things to watch in July and Indiana receives a mention:
Miller is swinging for five-star guards Darius Garland and Langford, but is also making the Midwest a priority with the likes of Race Thompson, Jerome Hunter, Robert Phinisee and others. Ewing has had to answer plenty of recruiting questions, and that won't change anytime soon. So who he targets and what he prioritizes will be key developments of the month.
The Houston Chronicle takes a brief look at Troy Williams, the veteran of the Rockets Summer League team:
Troy Williams played in just six games with the Rockets last season, but that was enough to have put in more time with the Rockets than any other member of the Rockets summer league team. But unlike several holdovers from last season with the Rockets and Vipers – Chinanu Onuaku and Isaiah Taylor – Williams is a free agent hoping to land a deal.
IUHoosiers.com continues its summer Q & A series with Tim Priller:
How do you see your role coming up this year?

"As a senior, you are always going to be looked upon by the less experience guys for help. Especially when it's not as obvious. My role model would be Ryan Burton. Ryan was someone who came to work every day, had a great attitude and every time we needed something in a game, he came through big time."
Five-star New Albany guard Romeo Langford scored six points in USA Basketball's U19 win over Mali on Wednesday:
New Albany senior Romeo Langford scored six points, including a couple of spectacular dunks, in limited playing time in the United States' 19-and-under World Cup win over Mali on Wednesday morning.

Langford was 3-for-7 from the floor with three rebounds and a steal as the U.S. blitzed Mali 117-69 to improve to 4-0 in the tournament. The American stars advance to a July 7 quarterfinals matchup against Germany (3-1), which defeated New Zealand (1-3) 72-65 to also advance. The United States is the 3-time defending World Cup champion.
Filed to: Archie Miller, Romeo Langford, Tim Priller, Troy Williams