Four-star forward Darius Bazley impressed by Indiana visit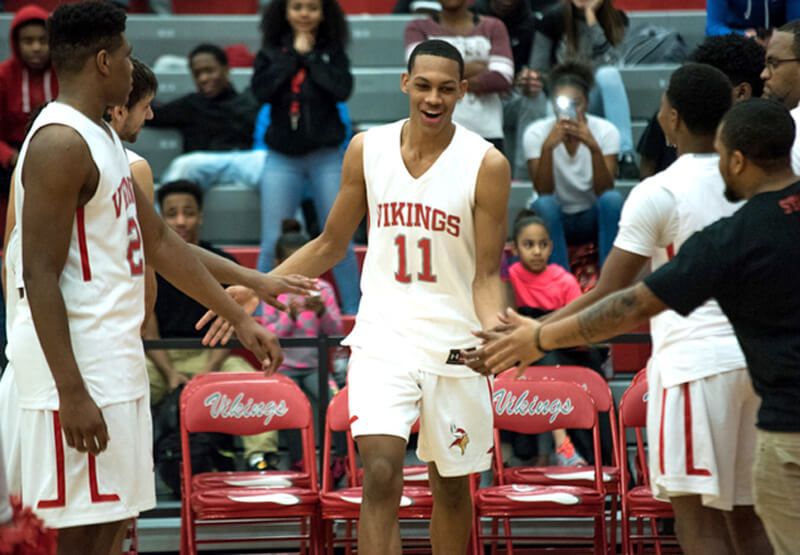 Indiana hosted one of the nation's top forwards, Cincinnati Princeton's Darius Bazley, for an unofficial visit on Tuesday.
Bazley, the No. 44 player in the country in the 247Composite for the class of 2018, came away impressed according to his high school coach.
"He felt that the visit went real well," Princeton coach Steve Wright told Inside the Hall. "He really likes the coaching staff at Indiana. He really likes the campus. And he really likes some of the things they do from an academic standpoint with all of the support there.
"From a basketball standpoint, some of the things that Archie (Miller) did at Dayton, some of the offensive stuff that he did, Darius felt that it fits him real well with how he plays. It was a positive thing."
The 6-foot-9 forward, who committed to Ohio State in August of 2016, opted to reopen the recruiting process in late April.
Since then, he's added offers from Indiana, Maryland, Louisville, Virginia Tech, Georgetown and several others.
Blessed to have received an offer Indiana University?? #GoHoosiers!!??? pic.twitter.com/8FFRKlanM3

— D Baze?? (@BazleyDarius) June 27, 2017
"He's visited Louisville, Indiana, Syracuse on Friday," Wright, who accompanied Bazley on his visit to Bloomington, said. "He's still open. I don't think he's leaning towards anybody. He's just taking some unofficial visits to get a feel for different campuses and different coaches and their style of play."
Bazley moved from the Under Armour Association circuit to the Nike Elite Youth Basketball League in the spring.
In eight EYBL games for Meanstreets, he's averaging 15.4 points, 9.4 rebounds and 1.5 blocks in 22.6 minutes per game.
"He just wanted to play against the best," Wright explained. "Every kid knows that the EYBL is the best AAU circuit in the country. So that was the reason for his move. He felt that it was the best circuit with the best kids and he just wanted to play with the best of the best."
As Miller and the new Indiana staff build their first recruiting class in Bloomington, bringing in a strong, well rounded class is a priority.
The Hoosiers will graduate Robert Johnson, Josh Newkirk, Collin Hartman and two other seniors.
"Indiana will have five seniors this year, so coming in, he would have the opportunity to play right away," Wright said. "That was intriguing. And their style of play. Archie did some good things while he was at Dayton. He always won and went to the NCAA tournament."
(Photo credit: Phil Didion, WCPO)
Filed to: Darius Bazley