Yogi Ferrell earns NBA All-Rookie second team honors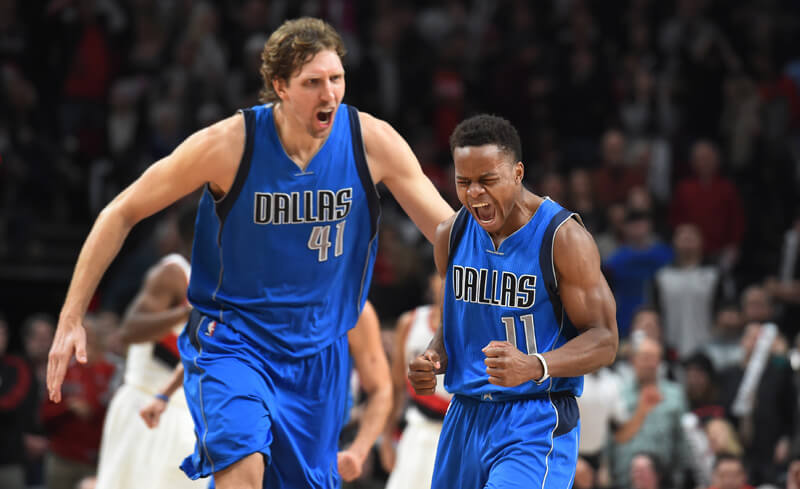 Former Indiana point guard Yogi Ferrell, the program's all-time assists leader, was named 2016-2017 NBA All-Rookie second team on Monday.
Ferrell, who started the season on the Brooklyn Nets roster and finished the season with the Dallas Mavericks, averaged 10 points, 3.7 assists and 2.4 rebounds in 46 games between the two franchises.
The Park Tudor product, who was not drafted, also played 18 games in the NBA Development League for the Long Island Nets.
Denver's Jamal Murray, Boston's Jaylen Brown, Phoenix's Marquese Chriss and Brandon Ingram of the Lakers joined Ferrell on the second team.
The first team was Milwaukee's Malcolm Brogdon, Philadelphia's Dario Saric and Joel Embiid, Sacramento's Buddy Hield and New York's Willy Hernangomez.
Ferrell is the first Hoosier to earn NBA All-Rookie honors since the 2013-2014 season, when Victor Oladipo earned first team honors and Cody Zeller was a second team selection.
Tim McMahon of ESPN Dallas recently reported that the Mavericks intend to pick up Ferrell's team option for next season, which would pay Ferrell $1.31 million.
Filed to: Yogi Ferrell