Around the Hall: 20-game schedule on the horizon for Big Ten?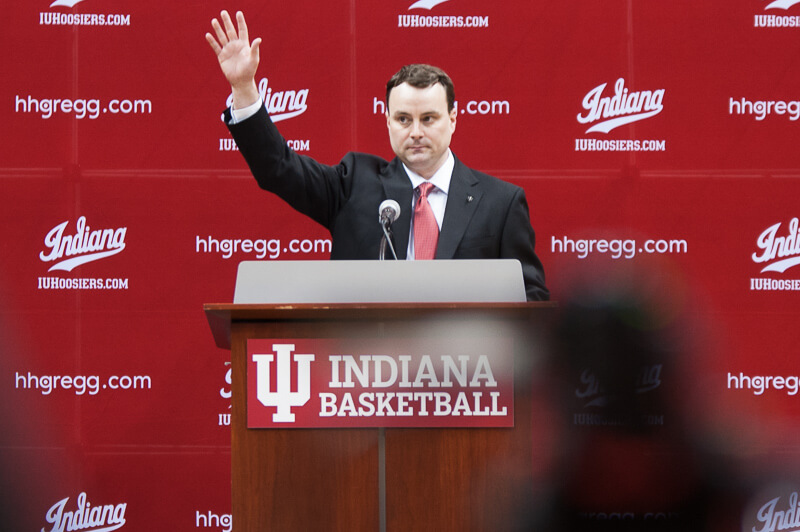 Around the Hall is recommended reading from the Inside the Hall staff.
Tom Izzo believes the Big Ten will move to a 20-game schedule, Jeff Goodman of ESPN.com writes:
Big Ten commissioner Jim Delany told ESPN there have been ongoing discussions about moving to a 20-game league schedule, and Michigan State's Tom Izzo feels as though it's heading in that direction.

"I personally see us going to a 20-game schedule," Izzo told ESPN on Monday. "I don't think there's any question it's going to happen — and I'm not overly against it."
Thomas Bryant is enjoying the NBA pre-draft process, Mike Miller of The Herald-Times writes:
Bryant estimates Monday was his "seventh or eighth" team workout since officially deciding to leave IU in late April, and while the pre-draft process can be draining, Bryant says he's enjoying himself and looking forward to beginning his professional career.

"It can get tiring sometimes, but you've got to love it," Bryant told reporters in Portland. "I wouldn't trade this for anything else. Besides, with all the traveling there is now, if you expect to be on an NBA team, you've got 82 games in a season. You working out for 15 or 16 teams — that's not even half of the year. Gotta get used to it."
IUHoosiers.com has a Q & A with Juwan Morgan:
On starting the season as one of the most experienced players and how you can lead the others:

"First of all, I have to verbally tell the others how to do things and make things clear. And then second, I have to set an example from the start and not let anyone slack off. And then I have to help bring the freshmen along because all of the returning guys already know what the goal is. So I think the freshmen will understand how serious it is and what we are trying to do as a team."
OG Anunoby is hoping to be at 100 percent health by late November, Jon Rothstein writes:
Former Indiana Hoosiers talent OG Anunoby hopes to return to full strength by late November or early December, a source told FanRag Sports on Monday.

…

A separate source said he's expected to be selected anywhere in the 9-19 range.
James Blackmon Jr. showed off a ridiculous 3-point shooting stroke in a recent workout:
New Ohio State coach Chris Holtmann outlined the type of players he will attempt to recruit, Tim Shoemaker of Eleven Warriors writes:
Now, it's just about finding the right fit. And pulling from a set of principles he learned in Indianapolis called "The Butler Way," Holtmann has set his sights on a certain type of players he wants to bring to Columbus.

"We're going to be really aggressive and passionate as a staff about adding 'Ohio State guys' to our program," Holtman said. "We'll be selective in this pursuit of 'Ohio State' guys. It's not going to be for everyone. Tough, talented, committed and unselfish student-athletes who value this place. Who come here like I did and say, 'Wow. What an incredible place.'"
Filed to: Big Ten scheduling, Juwan Morgan, O.G. Anunoby, Thomas Bryant