Notes from Thomas Bryant's interview with Dan Dakich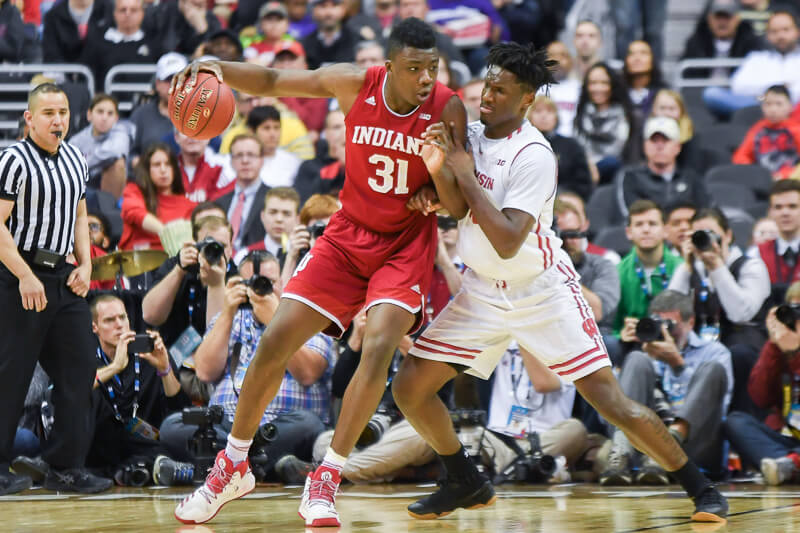 Former IU center Thomas Bryant joined The Dan Dakich Show Thursday afternoon on 1070 The Fan in Indianapolis. Bryant said he's in Atlanta preparing to workout for the Hawks. Topics discussed include Tom Crean's firing, the NBA Draft and the workout process. Here are news and notes from the interview:
— Bryant has already been through five or six team workouts. Said teams "like where he's at right now. Just keep continuing to build and become a better player."
— On the firing of Tom Crean, "I thought it was a hard hit. Me and Crean had a really good relationship. It kind of hit me hard but I understood it from a business standpoint. I didn't really have any say in it. But it hit me kind of hard."
— Bryant said he spoke with Archie Miller when he arrived at Indiana, but Dakich did not press further on their relationship.
— On the decision to enter the NBA Draft, "I felt like I was mentally ready and physically ready. Just being able to have that confidence to take that next step forward and be 100 percent confident in my decision. I felt like it was the right choice."
— On what teams see in him, "They're still looking at me. I'm just out there showing the versatility, athleticism, communication out there. They're saying it's really good to see that from somebody that's so young and coming out early."
— Bryant said he does get nervous prior to workouts, "Of course. I'm always nervous…you always have some anxiety and excitement just going into any workout, whether you've done it before or it's your first time doing it."
— On what team personnel attends workouts, "Everybody is there. The head coach, assistant coaches, the guys that work for the team, the (general managers) are there. When you see all those guys, it's so surreal. You just want to go out there and do your best."
— Bryant said one player that impressed him in workouts was Gonzaga guard Nigel Williams-Goss, "With his constant communication, being able to run a team and be there on the offensive and defensive end, just being a presence out there. That impressed me a lot."
Bryant is currently projected as a second-round pick.
Meanwhile, OG Anunoby spent Thursday in Portland at the Trail Blazers facilities but did not participate in any workouts. Anunoby is still rehabbing from a torn ACL suffered on Jan. 18. Anunoby is projected to be drafted anywhere from the middle of the lottery to late in the first round.
The NBA Draft will take place June 22 at 7 pm.
You can listen to Bryant's interview with Dakich, in its entirety, below:
Filed to: Thomas Bryant