Around the Hall: Next season's roster, draft workouts, more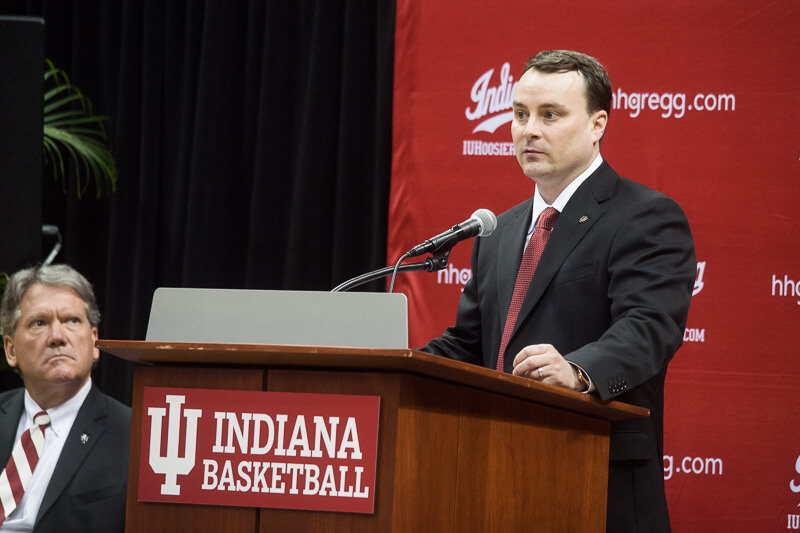 Around the Hall is recommended reading from the Inside the Hall staff.
Archie Miller was a guest on Jon Rothstein's College Hoops Today podcast on Monday and said that next season could be "trial by error" early on for the Hoosiers:
Who will start?

Who will be featured?

These are all things that Miller is going to figure out.

"It's going to be trial by error early," Miller said Monday on the College Hoops Today Podcast. "We're going to need to find out at the beginning of next season who can play and who can't. Those things will all play themselves out."
Zach Osterman of The Indianapolis Star writes that an experience-heavy roster could ease the transition next season for Miller:
With Johnson's return, IU's senior class, five players deep, will offer Miller perhaps as many as three full-time starters.

Johnson, Newkirk and Hartman have all been frequent starters during their Indiana careers. Johnson and Newkirk were staples in IU's backcourt last season, while Hartman was a regular on the Hoosiers' 2016 Big Ten title squad (and would've been last season but for injury). McSwain was a reserve, while Priller was a bit-part player last winter, though both could grow their roles under the new staff.
Robert Johnson made an official announcement that he will return for his senior season on Monday, Mike Miller of The Herald-Times wrote:
Johnson had until Wednesday to decide whether to continue with his professional aspirations or return to school. Johnson tweeted last week that he was not yet ready to announce his future plans after a report surfaced that he would return to IU.

Now he's officially back.

Johnson has started 87 of the 98 games he's played during the past three seasons, averaging 10.0 points per game for his career. He posted 12.8 points per game last season as a junior, a figure that might have been higher if not for a prolonged shooting slump that bogged Johnson during the second half of the regular season.
Thomas Bryant worked out for the Los Angeles Lakers on Monday:
A 6'10, 245 pound center out of Indiana, Bryant is one of the few in that group currently projected to go anywhere from the end of the first round to the middle of the second in most mock drafts. The Lakers, of course, have the 28th pick in this years draft (acquired via trade from the Houston Rockets), to go along with their No. 2 pick.
OG Anunoby is aggressively rehabbing in an effort to play next season in the NBA, Shams Charania of Yahoo! Sports and The Vertical writes:
Four months into his rehab for a torn ACL, Anunoby has progressed to set shots and jumping. The 6-foot-8 forward is expected to start running soon and participate in more basketball-related activities in June. When most college students were preoccupied with classwork, Anunoby was working toward a successful comeback on the court and once again being the dynamic athlete who is projected to be a lottery selection.

"I have a lot of motivation because I know a lot of players have came back better than ever, and I want to do the same," Anunoby told The Vertical. "This has been the chance for me to work on ball-handling, my shooting mechanics, shooting consistency, free-throw shooting, creating for others and myself, defending position-less basketball – those are the keys for me at the next level.

"My rehab has been going great, doing a lot of strength drills and core work. I can do set shots, and now I need to get more dynamic as the months continue. I'll be jogging, shooting, working on my strength soon. I want people to know how hardworking of a player I am."
Filed to: Archie Miller, O.G. Anunoby, Robert Johnson, Thomas Bryant