Report: IU to play at Seton Hall in 2017 Gavitt Tipoff Games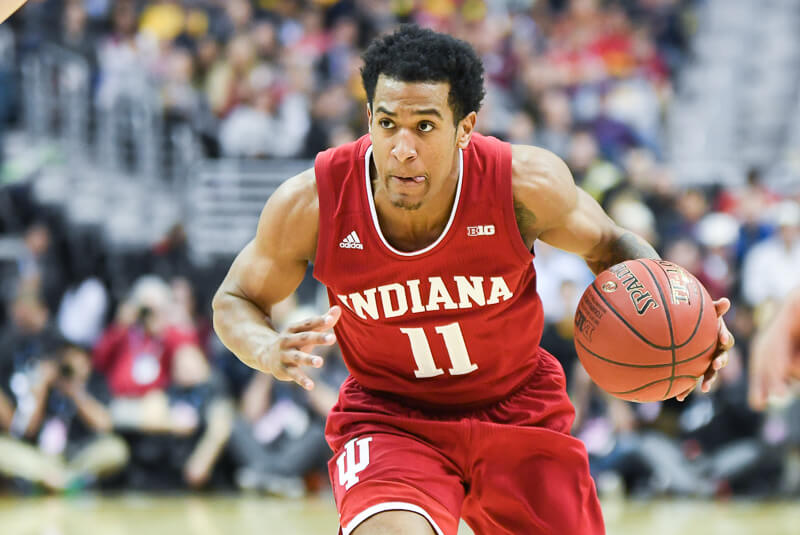 Indiana will play at Seton Hall in the 2017 Gavitt Tipoff Games, according to a report on Saturday afternoon from Jon Rothstein of Fan Rag Sports.
According to Rothstein, Indiana and Seton Hall will play on Wednesday, November 15. The Pirates finished last season 21-12 and lost to Arkansas in the first round of the NCAA tournament.
Other matchups in the event, according to Rothstein, are as follows:
Nov. 13th: Minnesota at Providence
Nov. 14th: Purdue at Marquette
Nov. 15th: Butler at Maryland, Creighton at Northwestern
Nov. 16th: Xavier at Wisconsin, Nebraska at St. John's
Nov. 17th: DePaul at Illinois
The Gavitt Tipoff Games, an annual series of eight games that will be played each year between the Big Ten and the Big East, were established beginning with the 2015-16 season.
The event is named in honor of the late Dave Gavitt, the founder of the Big East and a 2006 inductee into the Naismith Basketball Hall of Fame.
Each season from 2015 to 2022, the Gavitt Tipoff Games will showcase four home games for each Big Ten and Big East during the college basketball season's first full week.
Over the course of the eight year agreement, each Big Ten team will play in the event a minimum of four times and each Big East team will play a minimum of six times.
Broadcast assignments for each matchup will be determined by the conference of the home team, which means Indiana and Seton Hall will likely play on Fox Sports 1.
Other confirmed non-conference games for Indiana next season include a Dec. 9 roadtrip to Louisville and a Dec. 16 matchup against Notre Dame in the Crossroads Classic at Bankers Life Fieldhouse.
Filed to: Gavitt Tipoff Games, Seton Hall Pirates