Around the Hall: Draft combine recap, search firm cost and more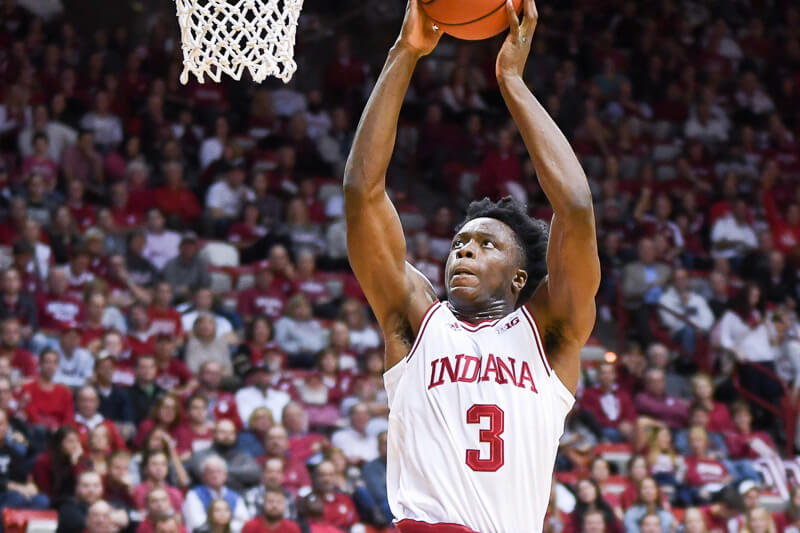 Around the Hall is recommended reading from the Inside the Hall staff.
OG Anunoby's stock is on the rise, according to Rick Bozich of WDRB.com:
OG ANUNOBY, Indiana: STOCK UP

Anunoby father, OG, told me last fall that his son could have made it in baseball as well as basketball. Mr. Anunoby said that his son had enough sizzle on his fastball as a pitcher that one Division I basketball coach told him he was worried that his school's baseball coach could poach him for the baseball team.

That coach was not Fran McCaffery of Iowa, who recruited Anunoby relentlessly before the player signed with Indiana.

"But I can believe it," McCaffery said. "I love that kid. I really wanted to get him. I felt terrible when he was injured (and lost for the season in late January). I texted him and reminded him that the road to where you want to be often goes through adversity. He'll get through it fine and have a long career."

Anunoby still projects as a player who will be taken in the middle of the first round be because of his wingspan and ability to guard four possessions.
Sam Vecenie of The Sporting News has a comprehensive wrap-up piece from the NBA draft combine, which includes notes on several Big Ten players and OG Anunoby:
OG Anunoby's injury has been a major question over the course of the last few months due to the secretive way it was handled by Indiana. He stated at the combine that he had a "torn ACL, that's it, nothing else."
Indiana paid Parker Executive Search $90,000 for its services in hiring Archie Miller, according to Mike Miller of The Bloomington Herald-Times:
Indiana paid search firm Parker Executive Search $90,000 for its help in landing new men's basketball coach Archie Miller, according to an open records request filed by The Herald-Times.

Parker's scope of work for IU included identifying qualified candidates, facilitating interviews, supplying background information and notifying candidates of the outcome of the search.

Per the contract, IU paid Parker two equal retainers of $45,000. The first invoice was to be filed at the start of the search and the second was to be filed 30 days thereafter or upon the hiring of the new coach, whichever came first.
Indiana is 60-1 to win the national championship next season and Michigan State is the current favorite to win the title:
After opening up at 20/1 the Spartans are now now 7/1 to win the NCAA Tournament this season. Michigan State returns a talented young roster led by Miles Bridges, who spurned the NBA for a shot to win it all with the Spartans. Bridges has a chance to be a preseason first-team All-American and will be one of the most explosive athletes in college basketball next season — something we know Tom Izzo can work his magic with as he proved this past season. Sparty is coming off a season that finished just shy of a Sweet Sixteen appearance and returns all five starters.
Big Ten commissioner Jim Delany is set to collect $20 million in bonuses, according to USA Today:
Big Ten Conference commissioner Jim Delany is set to receive more than $20 million in future bonus payments, according to information in the conference's new federal tax return and a comparison of that document to prior years' returns.

The new return — which the conference provided Friday in response to a request from USA TODAY Sports — states that in July 2015, Delany "became fully eligible for future bonus payments pursuant to his employment contract."

As a result, the document said, the conference had to record the full amount of those future payments as an expense and a liability on the return covering its 2016 fiscal year, which ran from July 1 through June 30.
Filed to: Archie Miller, Jim Delany, O.G. Anunoby