Five-star forward James Wiseman quickly adjusting to EYBL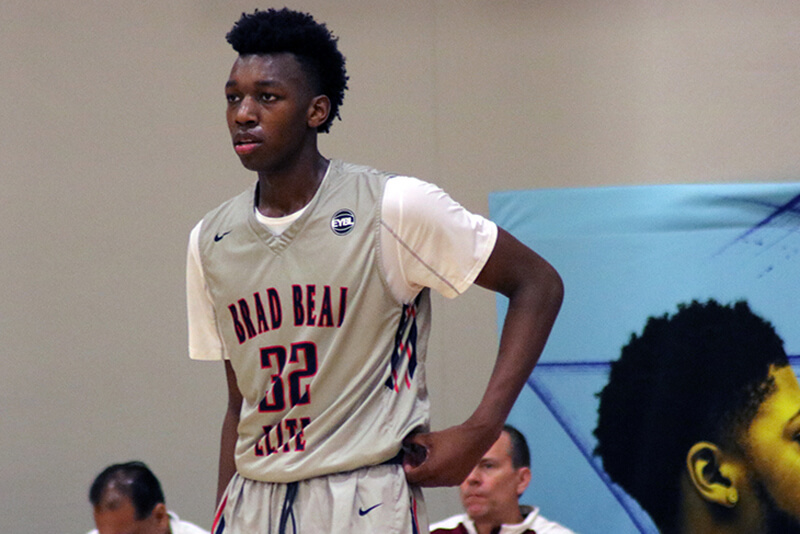 WESTFIELD, Ind. — The top-ranked power forward in the class of 2019, 6-foot-10 James Wiseman of Bradley Beal Elite, has quickly garnered interest from some of the top schools in the country.
"I've got offers from Tennessee, Vanderbilt, Alabama, Washington, SMU, Florida, Florida State and maybe more schools," said Wiseman, a sophomore who attends high school at Ensworth in Nashville, Tennessee.
Add Indiana to the list, as Archie Miller and company offered him a scholarship on April 27. Wiseman said he's been invited by the new staff to take a visit to campus in the near future.
Wiseman's per game numbers through the first eight games of the Nike EYBL Circuit are very good for his first stint on the 17-and-under EYBL circuit: 11.6 points on 63 percent shooting, 8.0 rebounds and 1.6 blocks in 19.7 minutes per game.
Going up against players that are almost all a year older than him, Wiseman consistently has held his own.
"It's been good. I'm getting used to it every game," Wiseman said. "The game speed is really fast and we're playing with a shot clock."
It doesn't hurt that Wiseman has been playing alongside Darius Garland, the top point guard in the 2018 class. Competitors in high school competition in Tennessee, the two have grown a bond on and off the court.
"He's a great player," Wiseman said. "We talk about our weaknesses and strengths and what we can and can't do. We've been talking about that in hotel rooms and we've started to connect on the court."
One play in particular, from late in the second half against Nike Team Florida, showed what the duo is capable of on the court.
Just before crossing half-court, Darius Garland threw an arcing outlet pass into Wiseman, who was positioned a few feet outside the paint. With Wiseman's defender between him and the basket, the power forward, in one motion, caught the pass, dribbled behind the back, and jammed it home with two hands.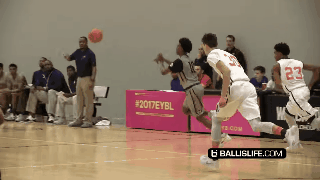 "I'm very fluid for my size," Wiseman said. "I can run the floor really well. I can rebound, block shots, dribble the ball, shoot 10-15 feet out. I'm still working on my jump shot."
Wiseman takes pride on the defensive end, where he currently ranks in the top 15 in the EYBL in blocks per game.
"I want to guard all five positions so I can make my team win," Wiseman told DraftExpress at USA Junior National Team Camp in Oct. 2016. "I just like playing defense, because defense wins games."
With plenty of time for his game to evolve before reaching the collegiate ranks, Wiseman has the potential to finish his prep career as one of the nation's best prospects in the 2019 class.
Filed to: James Wiseman