OG Anunoby, Thomas Bryant invited to NBA draft combine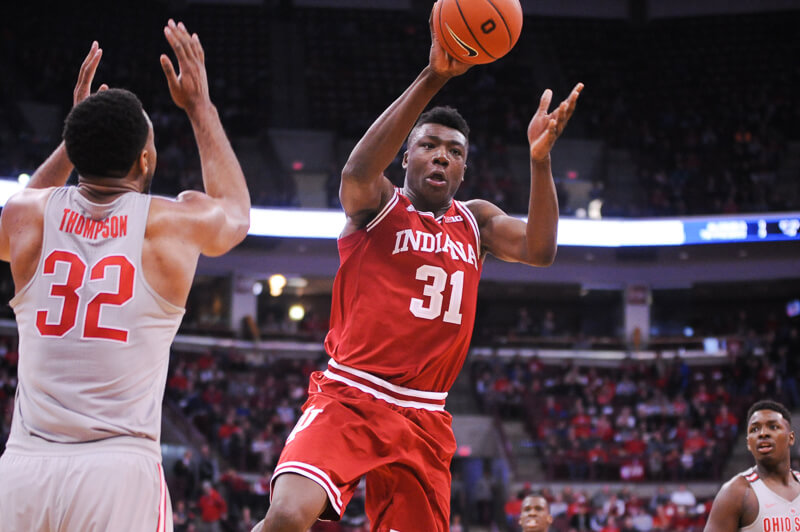 Indiana will have two representatives at next month's NBA draft combine in Chicago, according to reports this afternoon from Jeff Goodman of ESPN.com and DraftExpress.com.
Sophomore Thomas Bryant has been invited to participate in the combine along with sophomore OG Anunoby, who won't be able to participate in any drills or 5-on-5 action because of injury.
Anunoby has already announced that he will sign with an agent and will not return to school next season.
The NBA has not yet released an official list of who will attend the combine. Participation in the event is voluntary, but in Bryant's case, going through testing and 5-on-5 could help boost his draft stock. The 6-foot-10 center is currently projected as a second round pick in most mock drafts.
James Blackmon Jr. and Robert Johnson are not on the list of invitees published by ESPN.com.
The draft combine will take place from May 9-14.
Underclassmen who have declared for the draft but chose not to hire an agent will have until May 24 to withdraw their names and maintain their NCAA eligibility.
Filed to: O.G. Anunoby, Thomas Bryant