Five-star forward Keion Brooks Jr. talks IU offer, relationship with Ed Schilling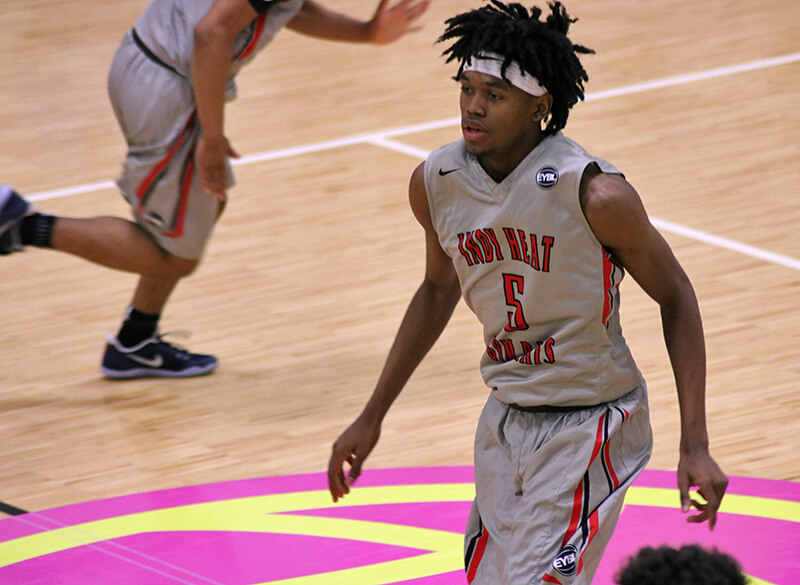 WESTFIELD, Ind. – Indiana coach Archie Miller offered a scholarship to class of 2019 five-star prospect Keion Brooks Jr. before the first of two evaluation periods this month.
And the Hoosier staff has been keeping a close eye on the state's top rising junior through the first two Nike Elite Youth Basketball League (EYBL) sessions.
On Saturday, both Miller and Ed Schilling were at the EYBL at Grand Park Fieldhouse watching Brooks and several other class of 2018 and 2019 targets.
The 6-foot-8, 190 pound forward, who averaged more than 20 points and seven rebounds per game as a sophomore at Fort Wayne North, says he is impressed with the vision Miller has for IU's future.
"Archie Miller came and he told me the direction that Indiana is going to take now with the new coaching staff," Brooks said. "He broke down the offense they're going to play, the defense they're going to play. That really stood out to me that they took the time to show the direction they're going to take."
Brooks, the No. 17 prospect nationally in the 2019 class according to the 247Composite, has known Schilling since he was in third grade.
His father, Keion Brooks Sr., played for Schilling at Wright State.
"It's a very strong relationship between him and my dad," Brooks said. "I wasn't able to really stay in touch with coach Schilling because he was at UCLA and he had other things to worry about out there. But now that he's at Indiana, I've been able to keep in touch and talk to him. That really makes a difference."
According to Brooks, his father's familiarity and relationship with Schilling gives him valuable insight on how he would be coached and utilized at the next level.
"I know how he does things, how he likes to work," he said. "I'm not hearing it from an outside source. I'm hearing it from somebody that actually played under him and did things with him. That's the most intriguing thing about Schilling."
The versatile forward is averaging 18.2 points and 7.7 rebounds through his first six games in the EYBL. He had three games with 20 or more points in the first EYBL session last weekend in Hampton, Virginia.
"I want to get better on the wing," Brooks explained. "Handling the ball, being a wing defender. I just want to get in the weight room and get stronger."
Despite early scholarship offers from Indiana, Michigan State and Purdue, Brooks says his recruitment remains open and he's in no rush with the process.
"Right now I'm just trying to develop and extend my game," Brooks said. "I'm not really thinking about making a list or cutting down a list right now. I'm just trying to develop and expand my game."
Filed to: Keion Brooks Jr.