Robby Carmody talks relationship with Archie Miller, IU interest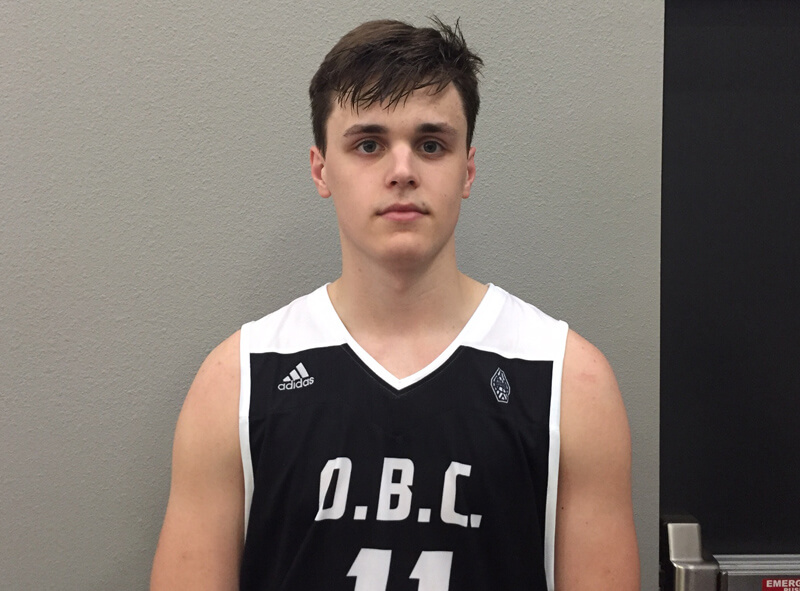 FORT WORTH, Texas – Mars Area (Pa.) guard Robby Carmody won't have to do much research on Archie Miller, who has been on the job in Bloomington now for just over a month.
The two already know each other well.
Carmody, a 6-foot-4 guard, is from Western Pennsylvania just like Miller.
"I was talking to them (IU) before and once Archie got there it started to pick up a little bit just because I've known him my whole life," Carmody said over the weekend. "He's from around my area, good friends with his dad (John Miller), work out with him all the time. So it's a good connection."
That connection has allowed the Hoosiers to jump right into his recruitment.
"He knows what he's talking about," he said. "He's just a really good people person, fun to be around and he really has a great head for the game. I think he's going to do great things at Indiana."
Carmody was among the leading scorers at the first adidas Gauntlet session at GameOn Sports just outside of Dallas. He averaged 21.3 points over four games with the Ohio Basketball Club.
He showed a strong shooting stroke at the Gauntlet and also got to the line regularly because of his willingness to drive the ball into the paint and force contact. Coming from what he calls a "football and wrestling town," Carmody said he welcomes physical play.
"It's rough," Carmody said. "You didn't play good if you didn't have bruises or cuts anywhere. I have heard from a lot of college coaches that I am one of the toughest kids they have seen. I think that is what it is right now because I can guard pretty much any position, depending on what we need. I am not afraid to bang with any bigs or step and guard any guards."
Carmody is ranked the No. 84 player nationally by the 247Composite and mentioned Purdue, Michigan, Syracuse, Butler and Notre Dame as some of the other schools involved his his recruitment.
He plans to trim his list later in the spring.
"(I'm still) pretty open," he said. "Going to start cutting it down pretty soon here, probably after everyone gets a look these live periods. I'll probably start with 10 and then after July, probably five."
Both Notre Dame and Purdue recently conducted in-home visits with Carmody, who was still working off some jet lag from a recent trip to Italy for basketball.
"That was one of the most favorite things I have ever done just because it was completely different," Carmody said. "You can't complain to the refs, they don't understand you. It was fun. We got to stay with a host family so all home cooked meals. It was great."
The Indiana coaching staff had several looks at Carmody in Dallas and the Hoosiers will be a factor as his recruitment moves along.
"The connection I have with Archie definitely gives them a little bit of an edge," Carmody said. "Most people consider (Indiana) a blue blood and a great place to be."
Filed to: Robby Carmody