Four-star guard Eric Hunter excited by change in IU's recruiting approach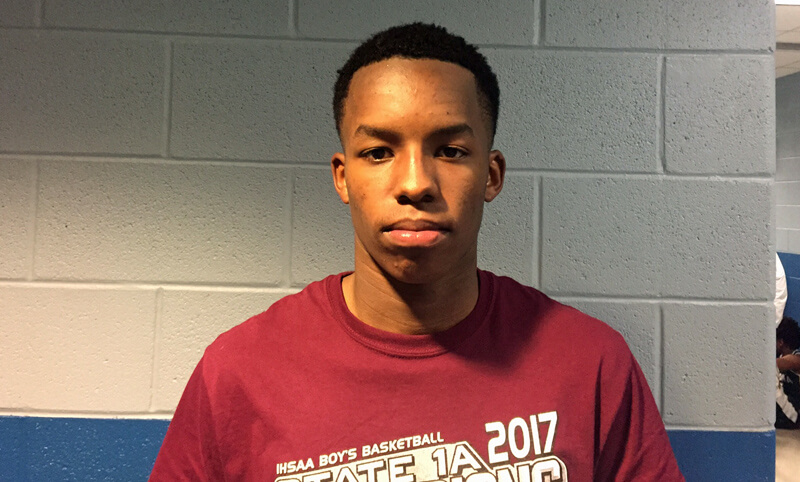 FORT WORTH, Texas – Class of 2018 Tindley guard Eric Hunter is excited to know where he stands with Indiana.
Before last month's coaching change in Bloomington, the 6-foot-3 lefty hard a time figuring out how serious the Hoosiers were about recruiting him.
On April 17, Archie Miller and assistant coach Tom Ostrom made a trip to visit Hunter at his school and the IU staff watched him this weekend in the adidas Gauntlet in the Dallas area.
"He's a serious guy," Hunter told Inside the Hall. "He won't be like the previous IU staff – kind of wishy washy – if he likes me he's going to let me know and if he doesn't, I'm going to know."
It's a welcome change for Hunter, who led Class A Tindley to a state championship last month at Bankers Life Fieldhouse.
"That's great, if you ask me," Hunter said when asked about the change in recruiting approach. "It was different with the last staff. It was on and off a lot."
This spring and summer, Hunter is playing with Indiana Pros on the adidas Gauntlet silver circuit.
On Saturday morning, Miller and assistant coach Ed Schilling both watched Hunter as did Chris Mack, Matt Painter and several Big Ten assistants, including Michael Lewis of Nebraska.
The meeting last Monday with Miller and Ostrom gave Hunter a chance to become more familiar with the new coaching staff and what they plan to implement in Bloomington.
"It was just serious. He went through a powerpoint," Hunter explained. "It was about the staff, the way they play, the way they played at Dayton and how he's going to play next year. And how I would fit in that."
In addition to the visit last week from Indiana, Hunter was visited at his school by Nebraska and Notre Dame. The four-star guard is rated the No. 105 prospect nationally by the 247Composite.
Hunter said his recruitment is "completely open" at this point and also said he's not planning to cut down to a smaller list of schools until the end of the summer.
As a junior, he averaged more than 26 points for Tindley and shot better than 50 percent from behind the 3-point line.
When it comes to making a decision, Hunter says he already has a pretty good idea of the factors that will matter the most to him.
"From the school part of it, everywhere is a good education," he said. "As far as basketball goes, I'm looking for the best situation for me. Playing right away, that means a lot to me – I'm sure it means a lot to everybody – and just the relationship I have with the staff and the players."
Filed to: Eric Hunter