Phinisee on Miller: "He's all about business"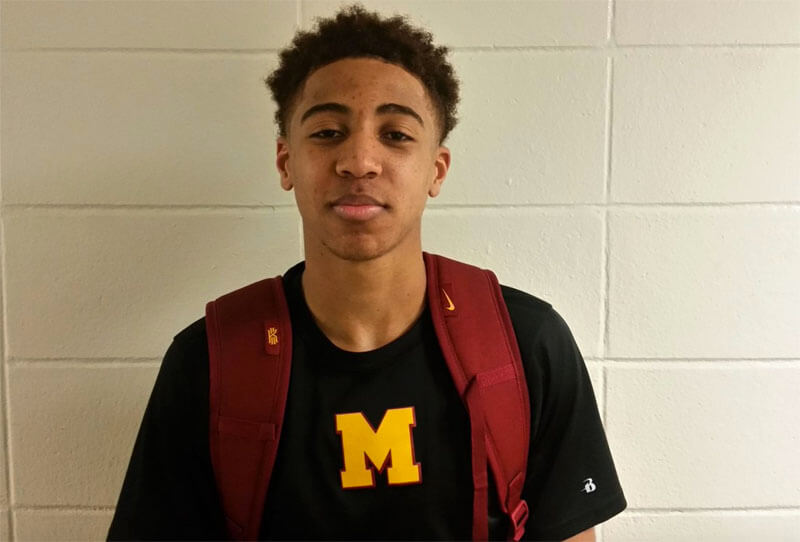 FORT WORTH, Texas – Robert Phinisee couldn't help but notice the coaches in attendance for his first adidas Gauntlet game on Friday night.
He saw Indiana coach Archie Miller. He also saw Butler coach Chris Holtmann. And he also spotted an assistant coach from Purdue.
Many players insist that they don't know which coaches are at their games. Not Phinisee.
"I don't see how you don't," he said. "When you're in warmups, you see them right away."
What the coaches who watched Phinisee on Friday night saw was a point guard who is still undervalued nationally. He controlled the pace and got to the rim early and often. The McCutcheon and Indiana Elite guard scored a team-high 21 points in a narrow 69-65 loss to Game Elite.
The early Gauntlet loss means Indiana Elite will need to quickly bounce back on Saturday afternoon. Indiana Elite plays just once on Saturday before wrapping up the first Gauntlet session with a pair of Sunday contests.
"(We need to) rebound and just lock down on defense," Phinisee explained. "Our scoring is going to be there. Play together and we'll win."
As far as recruiting goes, Phinisee wasn't surprised to see Miller in attendance. He said IU's new head coach told him he'd be watching this weekend.
"It means a lot. The head coach was here," he said. "He followed through, not just an assistant coach. He said he's going to watch me pretty much the whole weekend. We'll see what happens."
Miller making it a priority to watch Phinisee on the opening night of the April evaluation period follows a meeting one week ago between the two at McCutcheon.
It was the first opportunity for Phinisee to speak in person with Miller.
"It went pretty well," Phinisee said. "He just told me he needs a point guard that can come in and play right away in 2018 because they're graduating some guys. He just wants somebody to come in and lead the team. He wants to bring a national championship to Indiana."
"I feel like he's all about business. I feel like he can be your friend off the court and you can talk to him. But once he's on the court, he's all about business."
Phinisee, who is now about 6-foot-1, said he'll focus most on his level of comfort within an entire program when it comes time to make his college decision.
He intends to make his decision by next fall.
"Wherever I'm most the comfortable," he said. "And connect well with everybody, the academic advisor and everybody around the staff."
Filed to: Robert Phinisee