Clifton Moore talks decision to stick with Indiana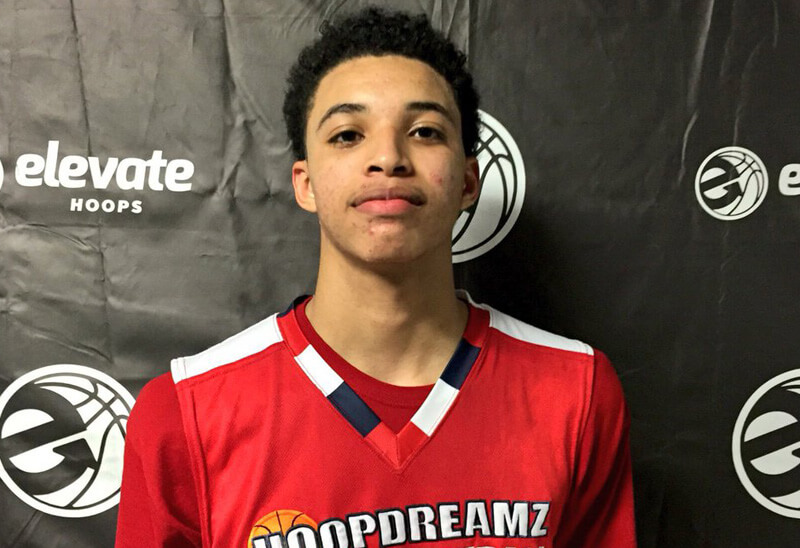 The last month was difficult for 2017 Hatboro-Horsham (Pa.) forward Clifton Moore.
After Tom Crean was fired from Indiana on March 16, Moore's future in Bloomington was uncertain. So he requested a release from his National Letter of Intent so that his options could remain open.
"I was a little shaken up," he told Inside the Hall on Monday morning. "I committed in October and I was going in thinking that everything was going to be planned out. But then that happened and it put everything on hold and made everything a little complicated."
But it didn't take long for Indiana's new coach, Archie Miller, to reach out after his hiring to express to Moore than he wanted him to remain a Hoosier.
Miller and assistant coach Bruiser Flint, a Philadelphia native, met with Moore and his family on April 9.
"The biggest thing was feeling comfortable with the coaches and what their plans were for me in the future," Moore explained. "I just felt reassured on his style of play and his player development. It was familiar to me because my AAU team plays similar to that.
"And he told me where I was going to play and it was similar to where I played there, too. I thought it would be an easier learning curve because it was already familiar to me."
Moore said that one of his biggest takeaways from the meeting with Miller and Flint was how straightforward they were with their plan for him.
"They didn't put any fluff on it," he said. "They didn't try to butter anything up. They just told me the plan that they saw and the goals that they're trying to reach, the success they're looking for. It was all truth."
On Sunday, Moore informed the coaching staff that he is sticking with Indiana. The 6-foot-10 forward, ranked the No. 140 prospect nationally by the 247Composite, plans to arrive in Bloomington on June 16.
Moore's decision to reaffirm his commitment to Indiana means that the entire 2017 recruiting class, which also includes Al Durham Jr. and Justin Smith, remains intact.
Filed to: Clifton Moore