Class of 2017 signee Justin Smith sticking with Indiana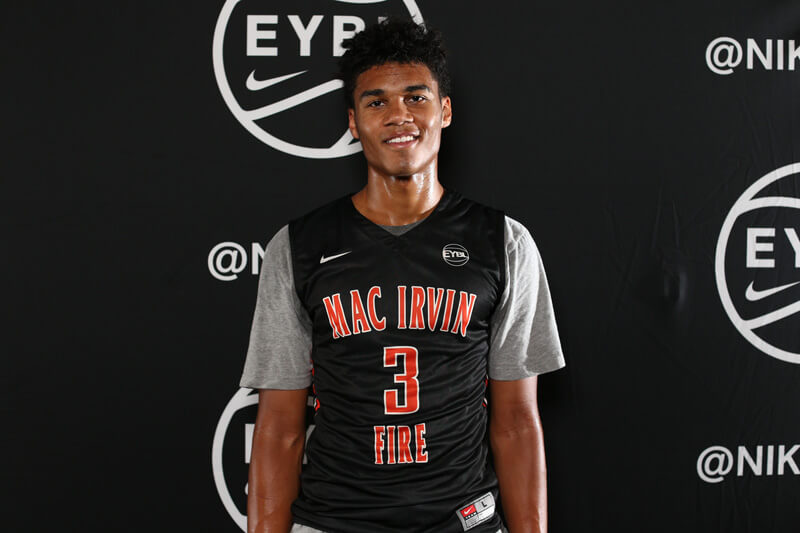 Indiana's top rated class of 2017 signee, Adlai Stevenson (Ill.) forward Justin Smith, is sticking with the Hoosiers.
Smith's father, Edward, confirmed that his son called Archie Miller on Tuesday night to inform him of the decision. Miller and assistant coach Bruiser Flint met with the family last Thursday.
"He never wavered," Edward Smith told Inside the Hall. "Justin is a very professional guy. He's very smart and articulate. We thought and he thought that it was a good idea to just sit back and wait and let things unfold. We're not a knee jerk reaction type of family."
Edward Smith said his son was disappointed about Tom Crean's firing last month, but said that the family wanted to give the new coaching staff a chance to lay out their vision for the program moving forward.
Last Thursday's meeting with Miller and Flint gave them that opportunity.
"We learned about how Justin is going to be used and how the offense is going to flow," Edward Smith said. "A big thing was floor spacing. Ball movement, getting up the floor, those were key.
"Archie Miller looked each of us in the eye and he didn't sugarcoat anything. He said it's going to be tough, it's going to be hard, but with hard work, the rewards will be there. And he said it with conviction and honesty. That's what you look for in a guy. And he's prepared. My gosh is he prepared."
Smith is a four-star prospect and the No. 72 player in the country according to the 247Composite. He's the second of Indiana's three signees in the class of 2017 to reaffirm his commitment to the Hoosiers.
Edward Smith also cited the infrastructure in place in Bloomington, particularly the academics, as another reason that his son didn't waver on his commitment.
"He loves the university, he wanted to be a Hoosier. The business school is very, very appetizing for him. He enjoys the campus. The fact that Crean left – it was like a breakup – but there were some elements that were left. And that big element was the university itself."
Smith and Al Durham will both play in this weekend's Derby Festival Basketball Classic on Saturday evening at Freedom Hall in Louisville.
As a senior at Adlai Stevenson, Smith averaged 21.7 points and 10 rebounds and had 75 dunks.
Filed to: Justin Smith