Four-star guard Robert Phinisee talks IU coaching change, junior season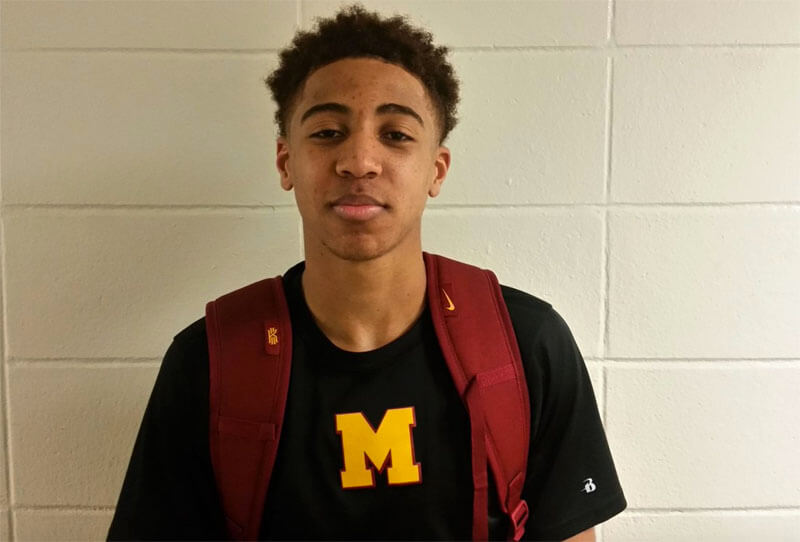 It didn't take long for new Indiana coach Archie Miller to reach out to one of the state's top underclassmen.
McCutcheon's Robert Phinisee, a class of 2018 guard who was recently named Associated Press first team all state, told Inside the Hall on Wednesday that he's already hearing from Miller.
As a junior at McCutcheon, the 6-foot point guard averaged 21.7 points, 6.8 assists, 5.9 rebounds and three steals as the Mavericks won their third straight sectional championship.
Phinisee, who held a scholarship offer from the previous coaching staff and had a good relationship with Tom Crean, said the coaching change in Bloomington won't hurt Indiana's chances in his recruitment.
"I know Indiana is a great program, so even with the coaching change, I'm still interested," Phinisee said.
Miller, who was officially introduced in Bloomington on March 27, didn't waste any time getting in contact with Phinisee, the No. 93 prospect nationally according to the 247Composite.
"He reached out to my AAU coach and he called me on Saturday or Sunday," Phinisee said. "And then we texted a little bit after the national championship game on Monday."
In his introductory press conference, Miller stressed the importance of recruiting with an "inside-out" approach. In recent years, Indiana had fallen off in recruiting the state. In the 2017 class, none of the state's top 100 prospects committed to the Hoosiers.
"I know it's pretty important for them (to recruit the state)," Phinisee explained. "He (Miller) told me he's going to try and see me in the spring and the summer whenever he can. And just making me a priority is a big thing."
The four-star prospect, who plays for Indiana Elite on the adidas Gauntlet circuit, is very familiar with the Indiana program as he's made several unofficial visits to Bloomington in the past. Last season, he was in attendance for IU's win over North Carolina.
"The intensity there, I went to the North Carolina game and it's probably the loudest crowd I've ever heard," he said. "They get pretty hyped up."
Phinisee said he envisions his recruitment wrapping up sometime in the next six months, but his list of suitors continues to grow.
In addition to Indiana, he mentioned Butler, Purdue, Virginia, Ohio State, Iowa and Nebraska as some of the schools involved his recruitment.
Butler, Purdue and Virginia have all offered scholarships.
After helping lead McCutcheon to the Class 4A state championship game in 2016, Phinisee's role was a little different as a junior at McCutcheon. The Mavericks lost four seniors to graduation, which led to Phinisee taking on more of a leadership role.
"Everyone stepped up and did a great job filling their role," Phinisee said. "Individually, I feel like I did a good job of leading the team and being a better vocal leader than I was as a sophomore. I just have to keep improving."
Filed to: Robert Phinisee