Around the Hall: With Archie Miller, IU gets ahead in youth movement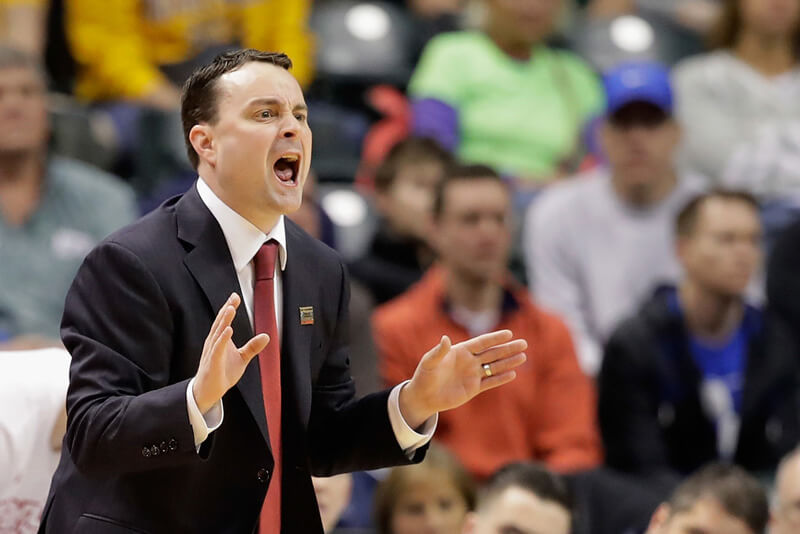 Around the Hall is recommended reading from the Inside the Hall staff.
Mike Lopresti of The Indianapolis Business Journal writes that Indiana got ahead in the youth movement with its hiring of Archie Miller:
In short, Indiana is moving into the future with this fresh face—not that Tom Crean was a geezer at 51—and that is an issue that will soon be sweeping over the sport as a whole. College basketball coaching is on the very brink of a mass changing of the guard, and we're talking the elite of the elite.

Look around. Jim Boeheim is 72.

Mike Krzyzewski is 70.

Roy Williams is 66.

Rick Pitino and John Beilein are 64.

Tom Izzo is 62.

It won't be long before the torch will have to be passed by the traditional powers of college basketball, and the dominoes in the coaching line will start to fall, as the legends retire and are replaced by men down the food chain, whose positions will then have to be filled, and so on.
Former Indiana coach Bob Knight endorses Archie Miller, according to Fox59:
As Knight told it, he called up longtime Dayton coach Don Donoher, the Flyers' all-time winningest coach. Donoher was also on Knight's staff as an assistant coach during the 1984 Summer Olympics. That team won a gold medal. Needless to say, Donoher's opinion holds sway when it comes to Miller.

While Miller's tenure at Dayton was short in comparison—he stayed for six seasons while Donoher coached the Flyers from 1964 to 1989—he acquitted himself well, directing the team to four consecutive NCAA Tournament appearances and winning at least a share of two Atlantic 10 regular-season titles. Miller guided the Flyers to the Elite Eight in 2014.

His success definitely got Donoher's attention.

"Without any reservation, [Donoher] said, 'I think you and the people at Indiana will really like the way this coach goes about things,'" Knight said. "'He's no-nonsense, he's tough, smart, and he wants to win.'"
Former Indiana coach Tom Crean has joined ESPN for its Final Four coverage this weekend in Phoenix:
Former Indiana coach Tom Crean will be back at work during the Final Four. Crean was fired from Indiana University after the Big Ten Tournament for not reaching this year's NCAA Tournament. He'll be part of ESPN's coverage this weekend all the way through to the National Championship Game.

By bringing Crean on board for the weekend, it serves two purposes. One, ESPN gets a well-known name for its Final Four coverage, someone who has coached a team into the event with Marquette in 2003. And two, it allows Crean to hobnob with his fellow coaches and also potentially meet with prospective employers who might have openings for next season.
Mark Titus of The Ringer writes that Archie Miller embraces the mythology of Indiana basketball:
Miller essentially checked every box that an Indiana fan would want, to the point that it felt like he met with a bunch of fans before his press conference and asked what they thought were the most important characteristics of the program. And yeah, I know his job here was akin to that of a politician and that he didn't say anything particularly original. It's not like he was going to say that hard work is overrated, toughness is dumb, and he'll never give a damn about his players. But even if you felt his entire message was rah-rah hokey bullshit, I can assure you that rah-rah hokey bullshit is exactly what Indiana fans love the most. It feeds into our perception of what Indiana basketball really is: a team full of underdogs working together to beat a vastly more talented opponent who doesn't want it as much. Later in his press conference, Miller further pushed the Hoosiers ethos.

"I think it's kind of simple: I'm just like everyone here," Miller said. "I want everybody to have that feel as we keep moving forward, that someone really respects the way that the state operates, that the kids in this state, the high school coaches, the families … they all grow up wanting to be here. And for me, I hope to be able to represent it in a big way."

Miller has coached in nearby Ohio or Kentucky for eight of the 14 years that he's been in the business, and has a long history of recruiting Indiana that should only get stronger. He said "the term that we'll use [when it comes to recruiting] is called 'inside-out.' We have to start inside this state of Indiana and we have to start moving outside very slowly, because the footprint is there." It's a subtle thing, but the way he talks about Indiana?—?the state, not the university?—?is a massive deal, and he knows it will win fans over.
Filed to: Archie Miller