Around the Hall: Reaction to Indiana's hiring of Archie Miller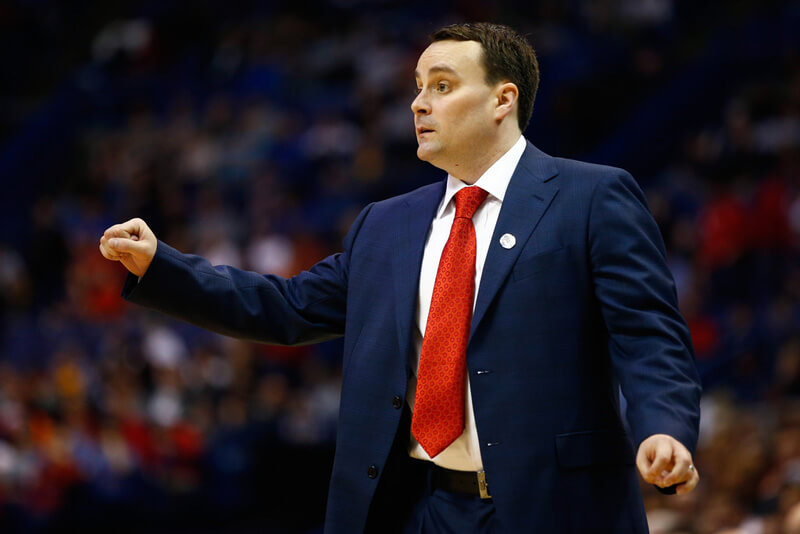 Around the Hall is recommended reading from the Inside the Hall staff.
Tom Archdeacon provides a terrific behind the scenes look at Archie Miller's road to Indiana:
John Miller watched Friday night's NCAA Tournament game between UCLA and Kentucky with a bit of bemusement.

"I sorta had to laugh at the media yesterday on TV," he said. "It was Alford this and that. They had Steve Alford all plugged in to where he's going next."

It was being speculated that Alford – the UCLA coach who was an Indiana schoolboy hero and then the high-scoring guard who led the Indiana Hoosiers to a national title in 1987 – would be the next IU coach following the firing of Tom Crean eight days earlier.

"Meanwhile, I was sittin' there smiling and thinking, 'Guess what fellas? You guys don't know what you're talking about,'" Miller said. "We know who that next guy is gonna be."

Now everyone does.
Rick Bozich of WDRB.com writes that coaches and experts around the country endorse IU's hiring of Miller:
The world knows that Archie Miller helped Darrin Horn recruit Courtney Lee to Western Kentucky University. That's right. Miller was involved in securing an Indiana kid who scored as many points as any Hilltopper ever.

But now that Miller has been named the next basketball coach at Indiana University, if you really want to know the kind of player that excites the competitor in Miller, you should know the story of another guy he tried to recruit to Bowling Green.

This kid could defend as relentlessly as anybody on a high school court. He played with no fear.

His name was Darrelle Revis.
Mike DeCourcy of The Sporting News writes that Miller was bound for IU from the start of his career:
Growing up in Western Pennsylvania as the son of a legendary high school coach and the brother of a local college hoops hero, Archie Miller has prepared his entire life to become the head coach at a place such as Indiana. It may offend some of the most ardent Hoosiers that he didn't prepare specifically for it to be Indiana, but he is too bright and too focused and too driven not to recognize the aspects of the position that make it extraordinary.

That includes the exceptional talent base that had been relatively untapped in recent years, as such players as Glenn Robinson III (Michigan), Caleb Swanigan (Purdue), Zak Irvin (Michigan), Gary Harris (Michigan State) and Trevon Bluiett (Xavier) chose to sign elsewhere.
Gregg Doyel of The Indianapolis Star believes Indiana knocked it out of the park with the hiring of Miller:
You think I'm kidding here? I'm not. The only reason I'm not calling Archie Miller a home run hire is because that would insult the kind of tape-measure shot Fred Glass just launched. This home run is going to break windows all over the Big Ten.

There were any number of great hires Indiana could have made, don't get me wrong. Chris Holtmann would have been great. Chris Mack. Tony Bennett. Not sure Indiana went after any of those guys. Not sure it matters, not anymore, because those would have been great hires, home runs into the deepest part of the ballpark.

But Archie Miller is a hire that lands somewhere in the third deck.
Mike Miller of The Herald-Times has details from Miller's conversation with Al Durham Jr.:
Miller made it clear to the Durham family on Saturday that he wants the 6-foot-4 slasher to remain a Hoosier.

"Pretty much a couple hours after the news was announced he reached out," Al Sr. said. "He called myself and Al and the family and he let Al know he was a priority. He didn't want him to go anywhere. He wanted to keep him at the school. (Durham) fits in his plans and how (Miller) plays with his guards. He said he's one of the best players out there and he wants him to stay. He doesn't want to go anywhere."
Jeremy Price of The Herald-Times writes that Indiana took a flier with its hiring of Miller:
That's the flier Glass is taking, that Miller can prove to be the next big thing and help Indiana's present — and future — catch up to its storied past.

There were other candidates that might have been safer or sounded better publicly, but Miller has a high floor and a high ceiling that make him the best of both worlds.

It was just nine days ago that Glass sat at the podium in Simon Skjodt Assembly Hall and said, "Look, I don't think we can overstate what a big deal this hire is."

Big deal, however, does not necessarily equal big splash. The splash will come if and when Miller has Indiana back in a Final Four.
Filed to: Archie Miller