Search over: Archie Miller is the choice for Indiana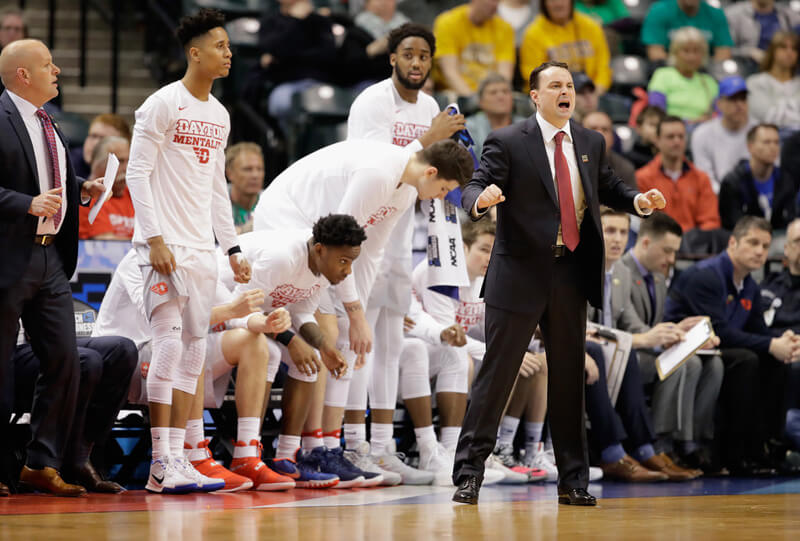 Nine days after announcing its decision to move from Tom Crean, Indiana has a new head basketball coach.
On Saturday afternoon, the program confirmed the hiring of Archie Miller, who spent the last six seasons at Dayton University.
"While there was great interest in this position, Archie Miller was on my short list from the very beginning," Athletic Director Fred Glass said in a statement. "The more I learned about him, the more convinced I became that he is the coach we need to meet our high expectations for many years to come.
"First, he has the commitments to compliance, wellness, and academics that we require at Indiana. A coach's son with the headiness and toughness to flourish as a 5'9 major college point guard, Archie is a proven leader, proven winner, proven recruiter, and a proven player developer with a defense-first mentality that will help us win championships. Perhaps most importantly, he understands and embraces the special stature of Indiana University basketball and the critical relationship it must have with its former players, Indiana high school players and programs, and the entire State of Indiana."
At Dayton, Miller compiled a 139-63 record and led the Flyers to the past four NCAA tournament. Dayton reached the Elite Eight in 2014 as a No. 11 seed.
Dayton shared the Atlantic 10 regular season title last season and won it outright this season. Under Miller, Dayton won 24 or more games the last four seasons.
According to Pat Forde of Yahoo! Sports, the deal is for seven years and in the range of $4 million annually.
Miller is scheduled to be formally announced in a press conference on Monday at Simon Skjodt Assembly Hall.
"I am honored to be the head coach at Indiana University," Miller said in a statement. "IU is one of the greatest basketball programs and academic institutions in the country and I cannot wait to get started. With peerless fan support, outstanding facilities and tradition, a beautiful campus, and located in one of the most fertile recruiting areas in the country, IU is a dream destination for me and my family.
"I cannot wait to connect with former players, current players, and future players and all of Hoosier Nation. I want to thank all of the great people and players at the University of Dayton who have supported me along the way. I look forward to outlining my vision for IU basketball and offering my sincerest appreciation for the great people at Dayton on Monday."
Dayton released a statement on Saturday afternoon, thanking Miller for his past six years with the program.
"I want to extend our deepest gratitude and sincere thanks to Archie for an incredible run," Dayton AD Neil Sullivan said. "He is a first-class person and coach and has made incredible contributions to our men's basketball program, the University and the community. He has made a lasting impact on the student-athletes he has served."
Dayton was one of just 19 schools to reach the NCAA tournament in each of the last four seasons. It also had a perfect graduation success rate for men's basketball over the last six years, according to a release by the school.
A native of Beaver Falls, Pennsylvania, Miller played high school basketball for his father, John, at Blackhawk High before going on to play point guard at North Carolina State from 1998 to 2002.
His older brother, Sean, the head coach at Arizona, and his sister, Lisa, also played college basketball.
Miller and his wife, Morgan, have one daughter, Leah.
Filed to: Archie Miller