Indiana to open NIT as No. 3 seed in Atlanta against Georgia Tech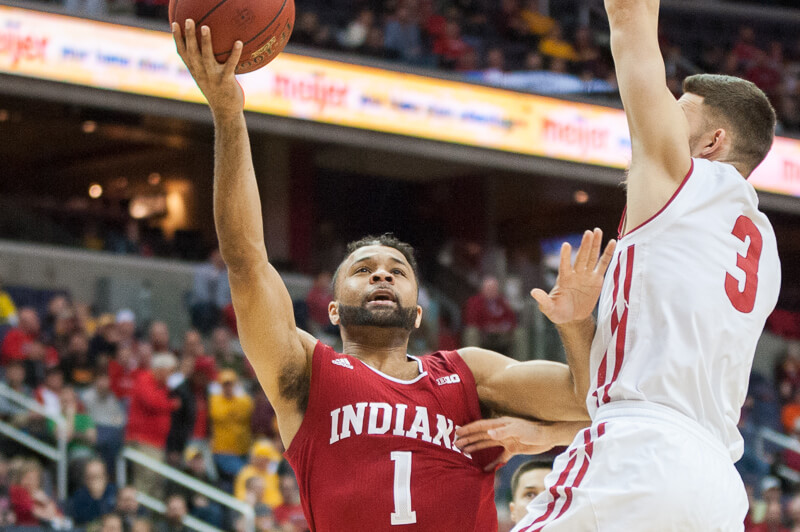 After not being selected for the NCAA tournament for the second time in four seasons, Indiana will play in the National Invitational Tournament (NIT) for the first time since 2005.
The Hoosiers, the No. 3 seed in the Syracuse Quadrant, will open the NIT on Tuesday at 9 p.m. ET on ESPN at Georgia Tech.
The ESPNU broadcast said that Simon Skjodt Assembly Hall is not available due to renovations. However, an IU spokesperson says that Indiana will not host due to students being out of town for spring break. Simon Skjodt Assembly Hall would be available to host future games, if the Hoosiers advance and are the higher seed and the game is played March 20 or later.
Indiana's last NIT appearance in 2005 ended in a first round, 67-60 loss to Vanderbilt in Bloomington. Here's a link to the full NIT bracket.
Two other Big Ten teams – Iowa and Illinois – also received NIT bids.
Seven Big Ten teams earned NCAA tournament bids this season: Purdue, Minnesota, Maryland, Michigan, Wisconsin, Northwestern and Michigan State.
Indiana is 18-15 overall and lost to Wisconsin 70-60 on Friday in the quarterfinals of the Big Ten tournament at the Verizon Center in Washington D.C.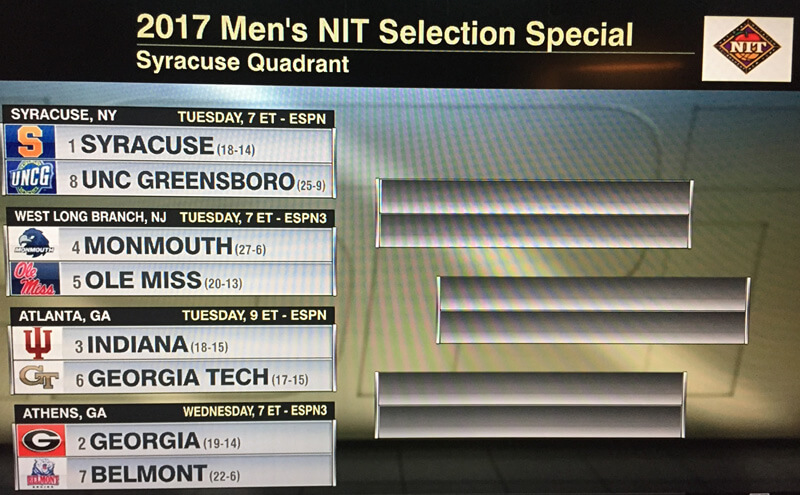 Filed to: Georgia Tech Yellow Jackets, National Invitation Tournament