What to Expect: Iowa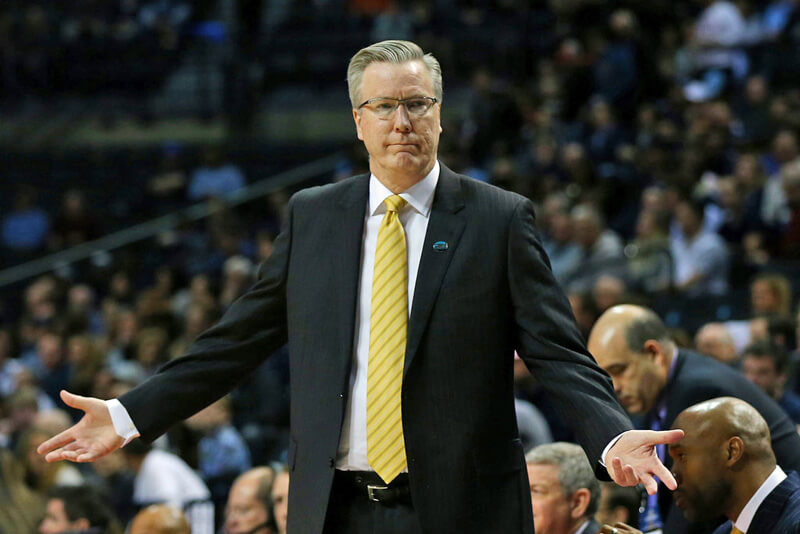 Just 16 days removed from their lone meeting of the regular season in Iowa City, Indiana and Iowa will square off in the Big Ten tournament at the Verizon Center in Washington, D.C. The Hawkeyes are 18-13 overall and finished with a 10-8 record in Big Ten play.
The game will be broadcast at 6:30 p.m. ET on ESPN2 with Dave Flemming, Dan Dakich and Molly McGrath on the call:
WASHINGTON – The Big Ten tournament hasn't been kind to Indiana.
The Hoosiers are just 11-19 all-time in the event and 3-8 under Tom Crean. None of the three wins have come against a higher seeded team. If Indiana is going to make a run this postseason, that will have to change.
The tenth seeded Hoosiers will play Iowa, arguably the league's hottest team, on Thursday. The Hawkeyes have won four in a row and the streak includes a 96-90 overtime win over Indiana in Iowa City on Feb. 21. Peter Jok, Iowa's first team All-Big Ten selection, scored 35 in that victory, including a 22-of-23 performance from the foul line.
What's on the line for both teams?
A win for Iowa will put the Hawkeyes in position to solidify NCAA tournament hopes in a Friday matchup against Wisconsin. Win that and Iowa is probably in the tournament for the fourth straight season. Indiana, meanwhile, is probably destined for the NIT unless it can make a run to the title on Sunday.
MEET THE HAWKEYES
It's been a rebuilding season for the Hawkeyes, but Fran McCaffery has his young team peaking at the right time. The primary holdover from last season's NCAA tournament team is senior guard Peter Jok, who averages a team-high 20.2 points.
Jok used 28.6 percent of Iowa's possessions in Big Ten play and shot 45.2 percent on 2s and 33.3 percent on 3s. He was also the best free throw shooter in the conference in league play at 91.7 percent.
Point guard Jordan Bohannon, an All-Big Ten freshman team selection, owns the seventh best assist rate in the league. Bohannon is third on the team in scoring at 9.8 points per game and hit 39.8 percent of his 3s in conference play.
Redshirt sophomore guard Brady Ellingson is a 3-point specialist who is hitting 50 percent from distance on the season. Freshman guard Isaiah Moss, a Chicago native, is sixth on the team in scoring at 6.2 points per game.
Sophomore Christian Williams logs the majority of his minutes as the backup point guard. Williams made just 38.3 percent of his 2s and didn't make a 3-pointer in conference play. He also had a turnover rate of 22.4 percent.
Forward Tyler Cook joined Bohannon on the All-Freshman team. His 12 points per game are second on the team. The 6-foot-9 St. Louis native is excellent at drawing fouls and posted a free throw rate (FTA/FGA) of 51.6 percent in league games.
Another freshman, Cordell Pemsl, is 6-foot-8 and 250 pounds and has been productive off the bench. He finished conference play as the Big Ten's 10th best offensive rebounder. Sophomore Ahmad Wagner starts at the four. Wagner made just over 49 percent of his 2s in Big Ten play, but is a poor free throw shooter (45.2 percent).
Sophomore Nicolas Baer, a former walk-on, is a solid defensive player who earned the Big Ten's sixth man of the year award. The 6-foot-7 Baer finished conference play tenth in block percentage and fourth in steal percentage. Baer is fifth on the team in scoring at 7.6 points per game.
Junior Dom Uhl was expected to take on a much larger role this season, but has been a fringe rotation guy in many games. He's averaging just 3.8 points and 3.4 rebounds per game.
TEMPO-FREE PREVIEW
Free throws were the story of the first matchup in Iowa City. Iowa took 47. Indiana took 19. The Hawkeyes outscored Indiana by 23 points at the free throw line. Opponent free throw differential has been a problem all season for Indiana and a strength for the Hawkeyes. The numbers should be much closer on Thursday, but the overall body of work suggests Iowa could still hold a decided advantage at the line.
Where Indiana can – and must – take advantage against Iowa is on the boards. Indiana had 16 offensive rebounds in the first meeting (43.2 OR%), but just 14 second chance points. The Hawkeyes are the worst defensive rebounding team in the Big Ten. If Indiana is able to avoid foul trouble and play its most effective guys major minutes, the Hoosiers should have a decided advantage on the glass.
WHAT IT COMES DOWN TO
Indiana is a two-point favorite, according to Ken Pomeroy's ratings, and a four-point favorite in the Sagarin ratings. The Vegas line opened with Indiana as a one-point favorite.
It's hard to predict which Indiana team will show up at the Verizon Center.
Will it be the Hoosier team that just went on the road and beat Ohio State with a record setting offensive performance in Value City Arena? Or will it be the group that is 2-8 in true road games and 3-10 overall away from Assembly Hall? Ready or not, tournament basketball is here. Is Indiana ready for the challenge?
(Photo credit: Elsa/Getty Images North America)
Filed to: Iowa Hawkeyes