Five takeaways from Indiana's loss at Minnesota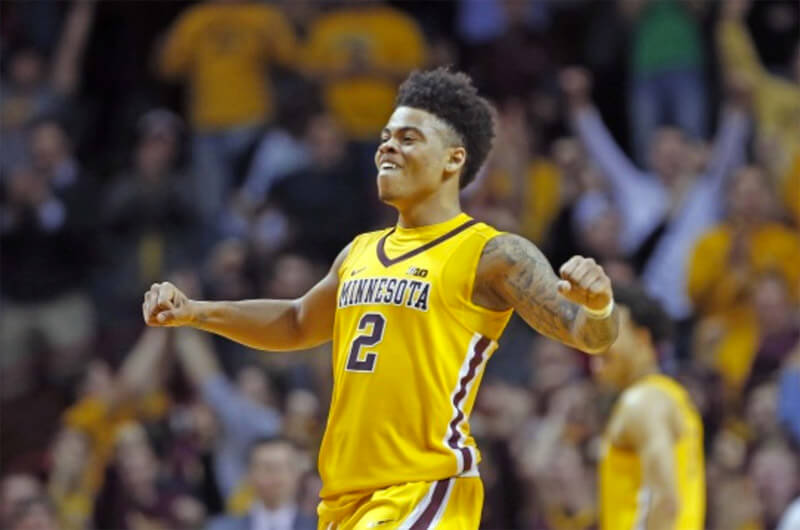 Indiana dropped its fourth straight on Wednesday night as the Hoosiers fell 75-74 to Minnesota at Williams Arena. The Hoosiers are now 15-12 overall and 5-9 in Big Ten play.
Here's a look at five takeaways from the loss to Gophers:
· Another close loss: Another close game, another close loss for Indiana. The Hoosiers are now 1-5 in Big Ten games decided by five points or less.
This loss, like many before it, came because of Indiana's inability to make simple plays late. James Blackmon Jr. had a costly turnover with just over a minute to play that turned into two Jordan Murphy free throws and a Minnesota lead.
And in the game's closing seconds, Indiana forced Akeem Springs into a tough shot from the corner. Indiana could have wrapped up the win with a defensive rebound. But the Hoosiers didn't block out, Springs grabbed his missed shot and scored with 3.2 seconds left to lift the Gophers to a one-point win.
It's a tough loss for Indiana to swallow given how well it played for much of the second half and how badly it needed a win.
· Indiana's offense is cratering: Indiana's offense was once a great strength. That is no longer the case. For the fifth time in six games, Indiana didn't reach the one point per possession mark.
The Hoosiers finished at .98 points per trip and needed 45 second half points to get there.
Thursday's performance, from an effective field goal percentage perspective, was Indiana's worst since the December 31 loss to Louisville at Bankers Life Fieldhouse.
So what's wrong with the offense? Besides the turnovers, Indiana has stopped making 3s. Since hitting 11 3-pointers against Michigan State last month, the Hoosiers are just 47-of-145 from behind the arc for 32.4 percent. Indiana was just 7-of-27 on 3s (25.7 percent) on Thursday.
· No answer for Nate Mason: Minnesota junior guard Nate Mason has been terrific for most of this season and on Thursday, Indiana had no answer for his offensive barrage.
Mason's 30 points were one shy of his career-high. He scored at the rim, from behind the 3-point line and was 11-of-12 from the free throw line. At one point, Mason even barked at the Indiana bench, which didn't seem to be well received on the Hoosier sideline.
"Nate Mason was as good as it gets," Minnesota coach Richard Pitino said. "He was playing with unbelievable confidence. Especially in that first half, he was unstoppable. He saved us because our offense was not clicking."
· Free throw differential, points off of turnovers: When you take a close examination of Indiana's Big Ten losses, there are two significant themes.
The first is the points off of turnovers differential. In nine conference losses, Indiana has been outscored by 87 points off of turnovers. Thursday was just a four-point differential, but in a one possession game, it certainly mattered.
Being outscored at the free throw line is another major issue as IU has now been outscored by 53 points on free throws in nine league losses. Thursday's differential was six points.
Through 14 Big Ten games, Indiana is 12th in the league in turnover percentage and last in opponent free throw rate.
· Indiana is now in danger of missing the postseason altogether: The NCAA tournament isn't going to happen for Indiana unless it wins the Big Ten tournament, but could the Hoosiers miss the NIT, too?
If this slide continues, the Hoosiers could miss postseason play completely for the second time in four seasons.
Three of Indiana's remaining games are on the road, where the Hoosiers are 1-6 this season. The remaining home game is against Northwestern, which has plenty to play for in terms of NCAA tournament seeding. And Indiana hasn't been good at home recently with consecutive losses to Purdue and Michigan.
After a 10-2 start and wins over Kansas and North Carolina, it's hard to fathom the Hoosiers not making the postseason at all, but as the losses build, it's becoming a real possibility.
(Photo credit: Minnesota athletics)
Filed to: Minnesota Golden Gophers