At the Buzzer: Purdue 69, Indiana 64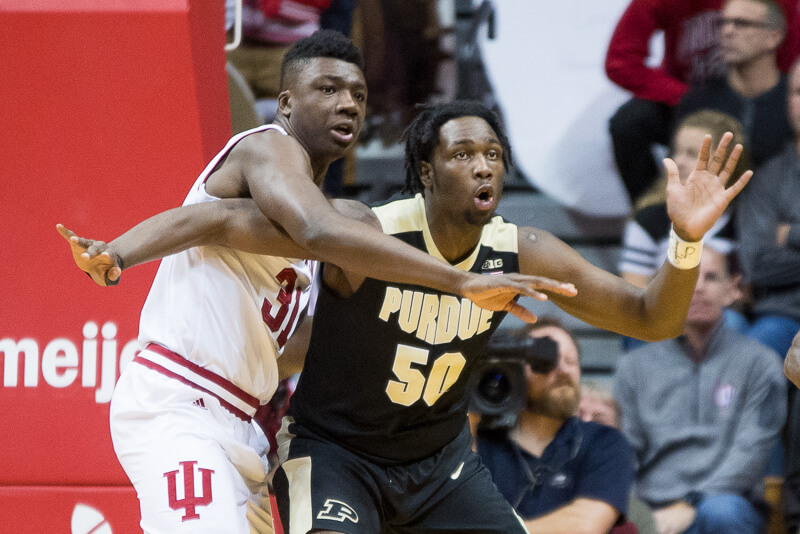 Quick thoughts on a 69-64 loss to Purdue:
How it happened: This was a battle from the opening tip. Indiana avoided a slow start and came out as the aggressor in the first half and had Purdue back on its heels a bit. Besides Vincent Edwards, who had 15 first half points, and Caleb Swanigan, who had six points and 10 rebounds, Indiana held the rest of the Boilermakers in check through the first 20 minutes. The Hoosiers came out strong in the second half, too, as they built a seven-point lead less than two minutes in. But Indiana could never put more distance on Purdue and the Boilermakers took control in the final four minutes. The key possession was a Caleb Swanigan 3-point play with 1:02 to go that gave Purdue a five-point lead. From there, Indiana never got closer than three as the Hoosiers suffered their third home loss in league play.
Standout performer: Thomas Bryant had 23 points on 8-of-12 shooting before fouling out in the final minute on a double foul call. Swanigan, who finished with 16 points and 14 rebounds, also fouled out on the play. On a night where Indiana's guards struggled to get things going offensively, Bryant carried a heavy load.
Statistic that stands out: Purdue turned 14 Indiana turnovers in 16 points. Indiana once again finished with a turnover percentage over 20 at 20.7. This time, it was against the Big Ten team that forces the least amount of turnovers.
Final IU individual stats:

Final tempo-free stats: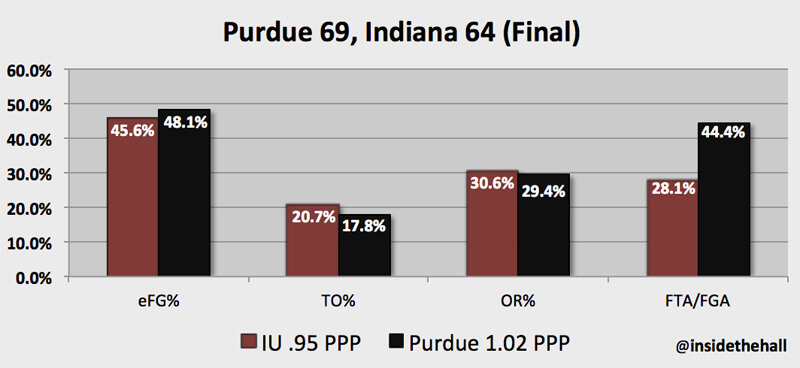 Filed to: Purdue Boilermakers