Five takeaways from Indiana's loss at Wisconsin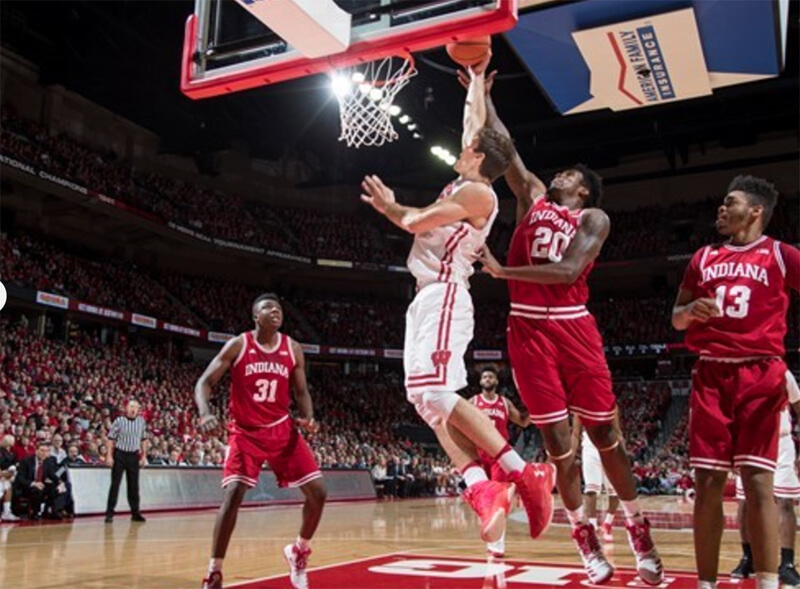 Indiana dropped to 5-6 in Big Ten play on Sunday afternoon as the Hoosiers fell to Wisconsin, 65-60, at the Kohl Center. It was the 16th straight loss for Indiana in Madison.
Here's a look at five takeaways from the loss to the Badgers:
· Turnovers remain a major problem for Indiana: Turnovers were the difference in Sunday's loss as Wisconsin turned Indiana's 15 miscues into 26 points.
At just past the midway point of conference play, Indiana is one of 11 major conference teams turning it over on 20 percent or more of its possessions. Only three of those 11 teams have winning records in conference play. Two of them, Baylor and Villanova, have the best defense in their respective leagues.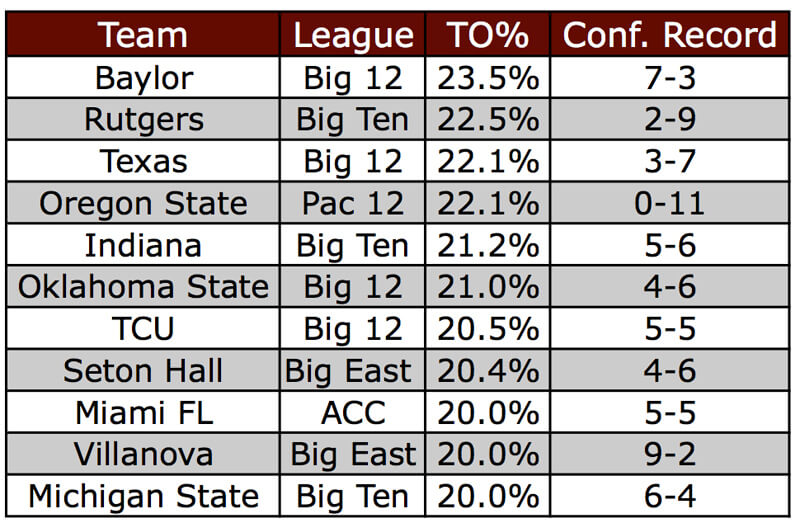 At 21.2 percent, Indiana currently has the fifth worst turnover percentage among major conference teams in league play.
· This was Indiana third best defensive performance in league play: Indiana played better defensively on Sunday, holding Wisconsin to just 1.03 points per possession. Only Rutgers (.77) and Penn State (.99 in the 3OT game) have scored fewer points per possession in a conference game against Indiana than Wisconsin did on Sunday.
The key? Indiana defended the 3-point line much better. Wisconsin was a dismal 4-of-17 on 3s for just 23.5 percent. In the first meeting between the two teams, the Badgers were 10-of-20 on 3s.
"Our defense was much better," Tom Crean said postgame. "They're undefeated when they shoot better than 45 percent from the field and we knew we couldn't let them just have an open field day on that. I'm sure they'll look at it, and Greg (Gard) will look at it and say they missed some shots they make, just like I'll be able to look at it and say we missed shots that we make."
· Newkirk's strong play continues: Indiana redshirt junior point guard Josh Newkirk picked up right where he left off in Wednesday's triple overtime win over Penn State.
Newkirk played 38 minutes and went 7-of-15 from the field, including 4-of-6 on 3-pointers. He finished with a game-high 22 points. Newkirk has made just 10 3-pointers in Big Ten play and eight of them have come in his last two games.
When Indiana gets James Blackmon Jr. back in the lineup, it will need Newkirk to continue making open looks to keep spreading out the offensive load.
· Ethan Happ's dominance against IU: Wisconsin sophomore forward Ethan Happ is in the race for national and Big Ten player of the year as the Badgers are the clear favorite to win the league with eight games to go.
Happ has always played well against Indiana and Sunday was no different. In 34 minutes, he finished with 20 points, seven rebounds, three blocks, three steals, three turnovers and two assists.
In four career games against Indiana, Happ is averaging 18.5 points, 7.3 rebounds, 2.5 steals and 1.5 blocks.
"He's improved, as they all do here at Wisconsin," Crean said postgame of Happ. "And he's a very good player."
· Indiana needs to go 4-3 in its last seven to finish .500 in Big Ten play: At 5-6 in Big Ten play, Indiana sits in seventh place in the league standings.
The Hoosiers have three games remaining in Bloomington, two of which come this week against Purdue and Michigan. It's a pivotal week if Indiana wants to finish .500 or better in conference play.
If Indiana can sweep its remaining home games, it will only need one more road win to win nine league games and be in solid position going into Selection Sunday. But any slip up at home means Indiana will have to win two of these four (at Minnesota, at Iowa, at Purdue and at Ohio State). With Sunday's loss, Indiana is now 1-5 in true road games.
(Photo credit: Wisconsin Athletics)
Filed to: Josh Newkirk, Wisconsin Badgers