Tourney Watch: Indiana in danger of missing tournament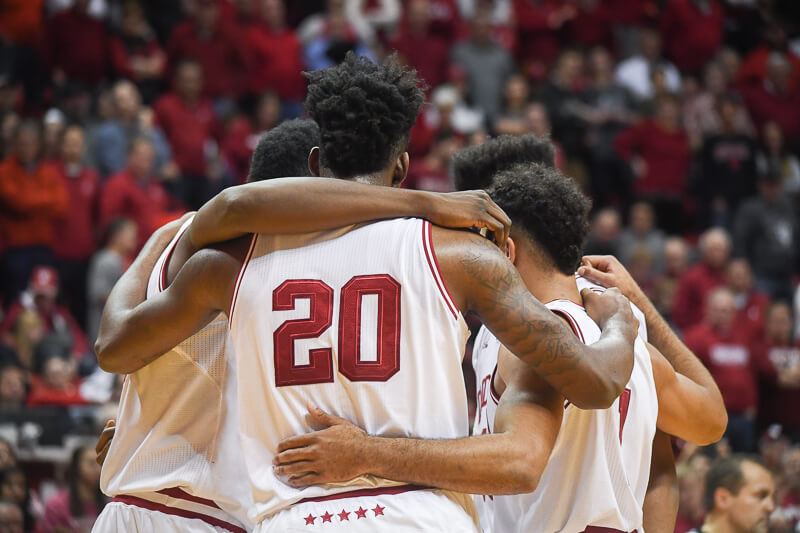 A week after the 2017 debut of "Tourney Watch," Indiana's chances to make the NCAA tournament have taken a substantial hit.
This week's edition of Tourney Watch, which will be a weekly feature up until Selection Sunday on March 12, takes a look at what went wrong last week for the Hoosiers, IU's current nitty gritty profile, bracket projections and much more.
Overview
At 14-8, Indiana's record is beginning to take on quite a few blemishes. Last week's blowout loss at Michigan combined with a 13-point loss at Northwestern ended IU's positive momentum it had built in a 3-game winning streak.
The one bit of good news is that Indiana still has plenty of games to play that would provide a significant resume boost if they can stack some wins. But with injuries, turnovers and a suspect defense, it looks like a bumpy road lies ahead.
Nitty Gritty Profile
· Record: 14-8 (4-5 Big Ten)
· RPI: 82 (73 last week)
· SOS: 63 (via CBS) (57 last week)
· Home Record: 12-2
· Away Record: 1-4
· Neutral Court Record: 1-2
· vs. RPI Top 50: 4-5 (via ESPN)
· vs. RPI Top 51-100: 1-2 (via ESPN)
Bracket projections
· ESPN Bracketology (Joe Lunardi): 9 seed in West Region vs. USC in Salt Lake City (updated Jan. 30)
· CBS Sports (Jerry Palm): 11 seed in Midwest Region vs. Duke in Sacramento (updated Jan. 30)
· Assembly Call (Andy Bottoms): 10 seed in West Region vs. Virginia Tech in Salt Lake City (updated Jan. 31)
· Crashing the Dance: Not in the field (No. 34 overall seed last week)
· Bracket Matrix: Third No. 9 seed
Indiana is still in the tournament in many projections, but some are beginning to drop the Hoosiers from the field. The Crashing the Dance model no longer includes Indiana. Several new brackets published Monday on Bracket Matrix have also removed the Hoosiers.
Final record projections
A week ago, KenPom.com projected the Hoosiers to finish 20-11 overall and 10-8 in the conference. As of Tuesday morning, the projection is now 18-13 and 8-10. RPIForecast.com has the four most likely final regular season records for IU as: 19-12 (27.8%), 18-13 (24%), 20-11 (20.6%) and 17-14 (13.1%).
A look at the conference as a whole
The Big Ten is currently an eight bid league with Wisconsin, Maryland, Purdue, Minnesota, Northwestern, Michigan State, Michigan and Indiana in the Bracket Matrix field.
Crashing the Dance lists Illinois, Nebraska, Ohio State and Penn State as teams who could receive consideration, but none of those teams are serious threats to make the tournament at this time.
As the season moves along, we'll dig more into each team's projections, but Bracket Matrix (updated Jan. 30) currently has Wisconsin as a No. 4 seed, Maryland as a No. 5 seed, Purdue as No. 6 seed, Northwestern as a No. 7 seed, Minnesota as No. 8 seed, Michigan State as No. 10 seed and Michigan as a No. 11 seed.
2017 Tournament Sites
· First Four: Dayton
· First, second rounds: Buffalo, Greenville, Indianapolis, Milwaukee, Orlando, Salt Lake City, Sacramento, Tulsa
· Regional: Kansas City, Memphis, New York, San Jose
· Final Four: Phoenix
Filed to: NCAA tourmament