Big Ten Power Rankings: January 16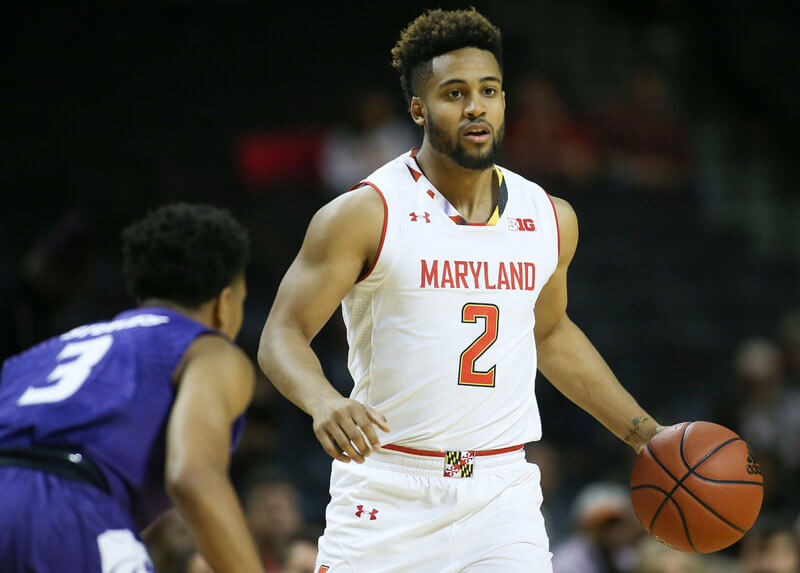 The Inside the Hall Big Ten Power Rankings are back following the third week of conference play, and parity continues to reign. Ten teams in the conference have either two or three losses, and only Rutgers remains winless.
Here's a look at where each team stands:
14. Rutgers (11-8, 0-6; 0.81 points per possession, 1.04 points per possession allowed; KenPom – 137, Sagarin – 132, RPI – 148) (Last Week: 14)
The Scarlet Knights are in their third season in the Big Ten and have yet to win a conference road game (0-22).
13. Illinois (12-6, 2-3; 1.06 PPP, 1.14 PPP allowed; KenPom – 65, Sagarin – 67, RPI – 44) (Last Week: 12)
After averaging 1.42 PPP in a 16-point win over Michigan early in the week, the Illini saw a double-digit lead over the Terrapins evaporate Saturday. While Maryland penetrated the Illinois defense, the Illini settled for jump shots. When those shots stopped falling in the second half, the lack of quality looks caught up with Illinois.
12. Ohio State (11-7, 1-4; 1.01 PPP, 1.11 PPP allowed; KenPom – 57, Sagarin – 55, RPI – 82) (Last Week: 13)
What got the Buckeyes out of the funk that they had been suffering through for weeks? It might have been that after a 23-point blowout loss in Madison on Thursday. The young Buckeyes' finally got the message Thad Matta had been trying to send them for weeks. Or maybe it was the fact Matta wore a tie on the bench for the first time in years on Sunday. It probably wasn't the tie, but Matta would be wise to stick with it again when his Buckeyes head to Lincoln Wednesday.
11. Michigan (12-6, 2-3; 1.18 PPP, 1.23 PPP allowed; KenPom – 47, Sagarin – 47, RPI – 77) (Last Week: 9)
The Wolverines are a team of wild extremes – with both the best offense and worst defense in the conference. Beilein's team may have avoided an 0-2 week by holding off the Cornhuskers in Ann Arbor, but serious questions about Michigan continue to linger.
10. Nebraska (9-8, 3-2; 1.11 PPP, 1.12 PPP allowed; KenPom – 84, Sagarin – 85, RPI – 46) (Last Week: 8)
The Cornhuskers fell to 0-7 all-time against Michigan despite a career-high 28 points from Tai Webster. Even though Nebraska shot 56 percent from the floor, the Cornhuskers couldn't overcome the liability that is their defense, allowing Michigan to score 51 second half points.
9. Iowa (11-8, 3-3; 1.01 PPP, 1.11 PPP allowed; KenPom – 86, Sagarin – 76, RPI – 117) (Last Week: 11)
As Peter Jok goes, so do the Hawkeyes. Just three days after eeking out a win over Purdue on Thursday behind 29 points from Jok, the Hawkeyes laid an egg in Evanston, allowing the Wildcats to average 1.33 PPP in a 35-point loss. One major difference (besides the defense) – Northwestern held Jok in check the entire game. The senior scored a season-low four points on 2-of-9 shooting, and as a result, Iowa could never find any rhythm offensively.
8. Indiana (12-6, 2-3; 1.16 PPP, 1.10 PPP allowed; KenPom – 26, Sagarin – 23, RPI – 87) (Last Week: 6)
Not much has changed in the past week regarding the Hoosiers' predicament in the conference race. After failing to capitalize on a late lead in College Park, the path to another regular season crown remains narrow. With eight road games still remaining, Indiana is going to have to find ways to win outside of Assembly Hall if they want to get above .500 in Big Ten play.
7. Penn State (11-7, 3-2; 0.93 PPP, 0.90 PPP allowed; KenPom – 82, Sagarin – 77, RPI – 65) (Last Week: 10)
Although the offense is far from a thing of beauty, Penn State's stellar defense has consistently put them in a position to win games late. This was the case on Saturday, when neither Penn State or Minnesota managed to shoot over 40 percent from the field, combining for 38 turnovers in a 52-50 nailbiting victory for the Nittany Lions.
6. Minnesota (15-4, 3-3; 0.95 PPP, 0.95 PPP allowed; KenPom – 38, Sagarin – 27, RPI – 14) (Last Week: 3)
The Gophers suffered their first pair consecutive defeats of the season this past week, falling to both Michigan State and Penn State on the road. Although the defense has remained stout, the offense has suddenly plummeted back to earth. Minnesota ended both losses with a 0.72 PPP, a far cry from the 1.05 PPP they were averaging a week ago.
5. Michigan State (12-7, 4-2; 1.02 PPP, 0.91 PPP allowed; KenPom – 44, Sagarin – 39, RPI – 37) (Last Week: 4)
Miles Bridges is back to full health and playing phenomenal basketball, but the Spartans are still going through the same growing pains they experienced early in the season. The next two games for Michigan State (at Indiana, vs. Purdue) should go a long way in figuring out where the Spartans stand in the Big Ten picture.
4. Northwestern (15-4, 4-2; 1.10 PPP, 0.98 PPP allowed) (KenPom – 33, Sagarin – 33, RPI – 38) (Last Week: 5)
The Wildcats have been one of the most consistent teams in the Big Ten this season, and people are starting to take notice. Before yesterday, Northwestern hadn't started a conference season 4-2 or better since 1967-68. On Sunday, Northwestern poured it on the Hawkeyes, scoring 89 points in their largest victory over Iowa in program history.
3. Maryland (16-2, 4-1; 1.08 PPP, 0.96 PPP allowed; KenPom – 46, Sagarin – 42, RPI – 22) (Last Week: 7)
The Terrapins survived a challenge from Indiana and are a legit contender in the race for the Big Ten title. That's in large part because they were blessed by the schedule makers – with just one game each against Wisconsin, Purdue, Northwestern, Michigan State, Penn State and Indiana.
2. Purdue (14-4, 3-2; 1.07 PPP, 1.02 PPP allowed; KenPom – 18, Sagarin – 13, RPI – 39) (Last Week: 1)
Purdue allowed the Hawkeyes to shoot 67 percent in the second half, while at the other end, the Boilermakers failed to score in the last 2:47 of the game. The road loss doesn't detract much from the Boilers' resume, but it means they no longer control their own destiny when it comes to the Big Ten title picture.
1. Wisconsin (14-3, 3-1; 1.14 PPP, 0.98 PPP allowed; KenPom – 9, Sagarin – 10, RPI– 36) (Last Week: 2)
The Badgers handled their business this week, trouncing Ohio State in their lone game. The next true test for Wisconsin will come Saturday when they head to Minnesota to face an improved Gophers team in a rivalry game.
(Photo credit: Michael Reaves/Getty Images North America)
Filed to: Big Ten Power Rankings