At the Buzzer: Indiana 97, Austin Peay 62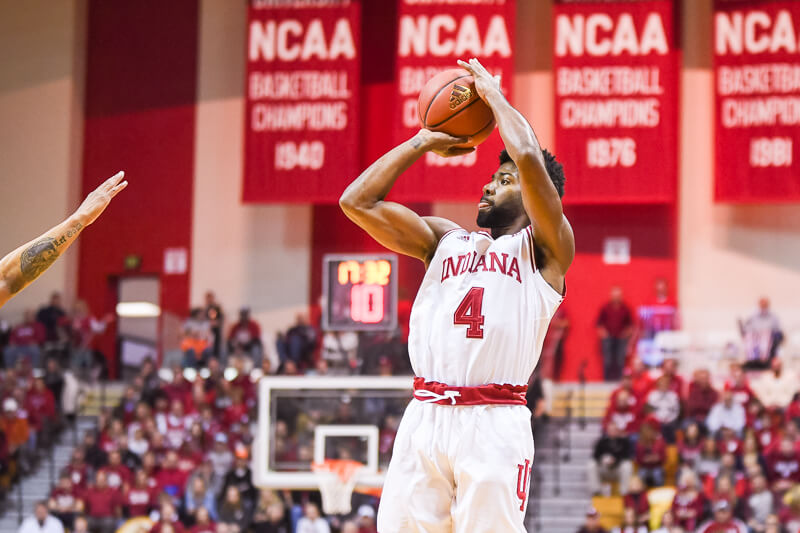 Quick thoughts on Indiana's 97-62 win over Austin Peay:
How it happened: For a half, it appeared Indiana was on its way to a record setting 3-point shooting performance. The Hoosiers knocked down 11 shots from distance in the first 20 minutes on their way to 1.44 points per possession. Indiana couldn't keep up that pace in the second half, but it didn't matter against an overmatched Ohio Valley Conference opponent. The win was Indiana's 10th of the season and 26th straight at home, the fourth longest current streak in the nation. Overall, it was a strong offensive performance for Indiana as the Hoosiers scored 1.36 points per possession and had an effective field goal percentage of 75.9.
Standout performance: Josh Newkirk had a double-double (11 points, 11 assists) and struck a nice balance between scorer and distributor. Newkirk is a critical piece to Indiana's success, but is still getting acclimated to his role in an offense that needs him to score when open but also get others involved. His performance on Thursday was a step in the right direction.
Statistic that stands out: Indiana turned in its best 3-point shooting performance of the season by hitting 15-of-26 for 57.7 percent. After struggling against Butler in the Crossroads Classic from distance, Indiana has rebounded nicely over its last two games with strong shooting performances.
Final IU player stats:

Final tempo-free stats: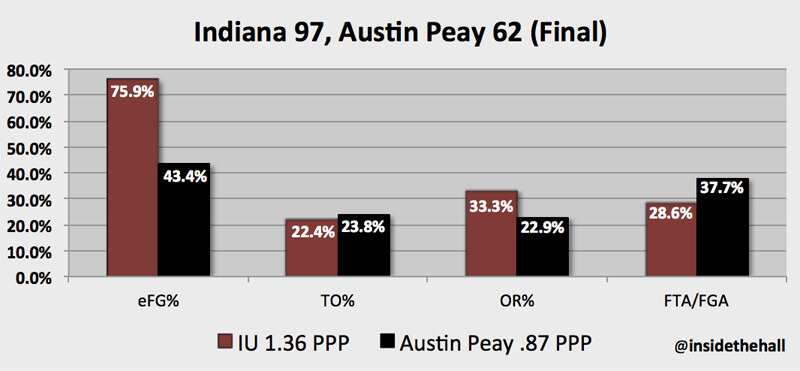 Filed to: Austin Peay Governors