What to watch for: Southeast Missouri State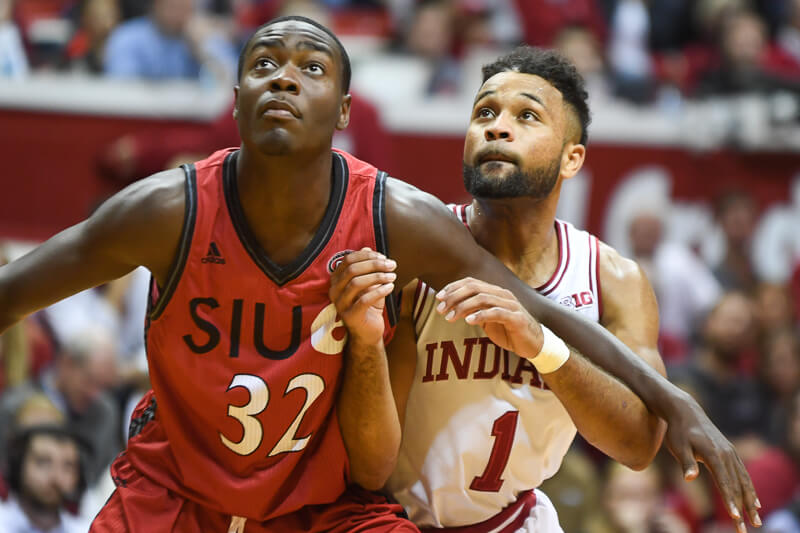 Following Friday's 83-60 win over SIU Edwardsville, it's a quick turnaround for Indiana. The Hoosiers will host Southeast Missouri State today at Simon Skjodt Assembly Hall. The Redhawks are 4-3 this season.
The game will be broadcast at 4 p.m. ET on ESPN2 with Clay Matvick and Sean Harrington on the call. In lieu of our traditional game preview, here's a look at three things to watch for on Sunday:
· Is fatigue a factor? Today is Indiana's fourth game in eight days. Will the Hoosiers show any signs of fatigue? Indiana started slow in Friday's win over SIU Edwardsville, but quickly got it together to win convincingly.
Indiana won't need to play its best to beat Southeast Missouri State, but the Redhawks were competitive earlier in the season in what ended up a 19-point loss to Illinois at the State Farm Center.
"I know they went into Illinois and got after them," Tom Crean said Friday of Southeast Missouri State. "So we won't take them lightly. We'll get it all figured out the best we can."
· Can Indiana again improve on taking care of the ball? Indiana had its best game of the young season on Friday in terms of taking care of the ball, but there's still plenty of work to be done.
Against SIU Edwardsville, Indiana turned it over 13 times for a turnover percentage of 18.9. That number won't be as easy to repeat this afternoon.
Through seven games, Southeast Missouri State is 68th nationally in turnover percentage (21.5). No team has posted a turnover percentage of less than 18.5 against the Redhawks. Besides forcing turnovers, there's little that stands out on Southeast Missouri State's defensive profile, so the turnovers in this game will be the key thing to watch.
· The young guys: De'Ron Davis was excellent in wins over UNC and SIU Edwardsville. Curtis Jones took some questionable shots against North Carolina, but bounced back with a strong game against SIU Edwardsville. And after stellar play in the preseason exhibitions, Devonte Green has struggled with turnovers and his perimeter shot in the regular season.
Sunday should be an opportunity for all three players to build on their experience, but it might be most important for Green, who Indiana is going to need to come through at some point this season. The Hoosiers have a strong three-guard rotation with James Blackmon Jr., Josh Newkirk and Robert Johnson and have been able to rely on Jones at times.
But there will be a game when one (or more) of those guys gets into foul trouble and the Hoosiers will have to call on Green to give them quality minutes. For that reason, it's important for Green to bounce back from his recent struggles and build some confidence in today's game and also next weekend against Houston Baptist. With just five games remaining between now and IU's Big Ten opener against Nebraska, time is beginning to run short for IU's young players to gain experience in lower pressure situations.
Filed to: Southeast Missouri State Redhawks