What to Expect: SIU Edwardsville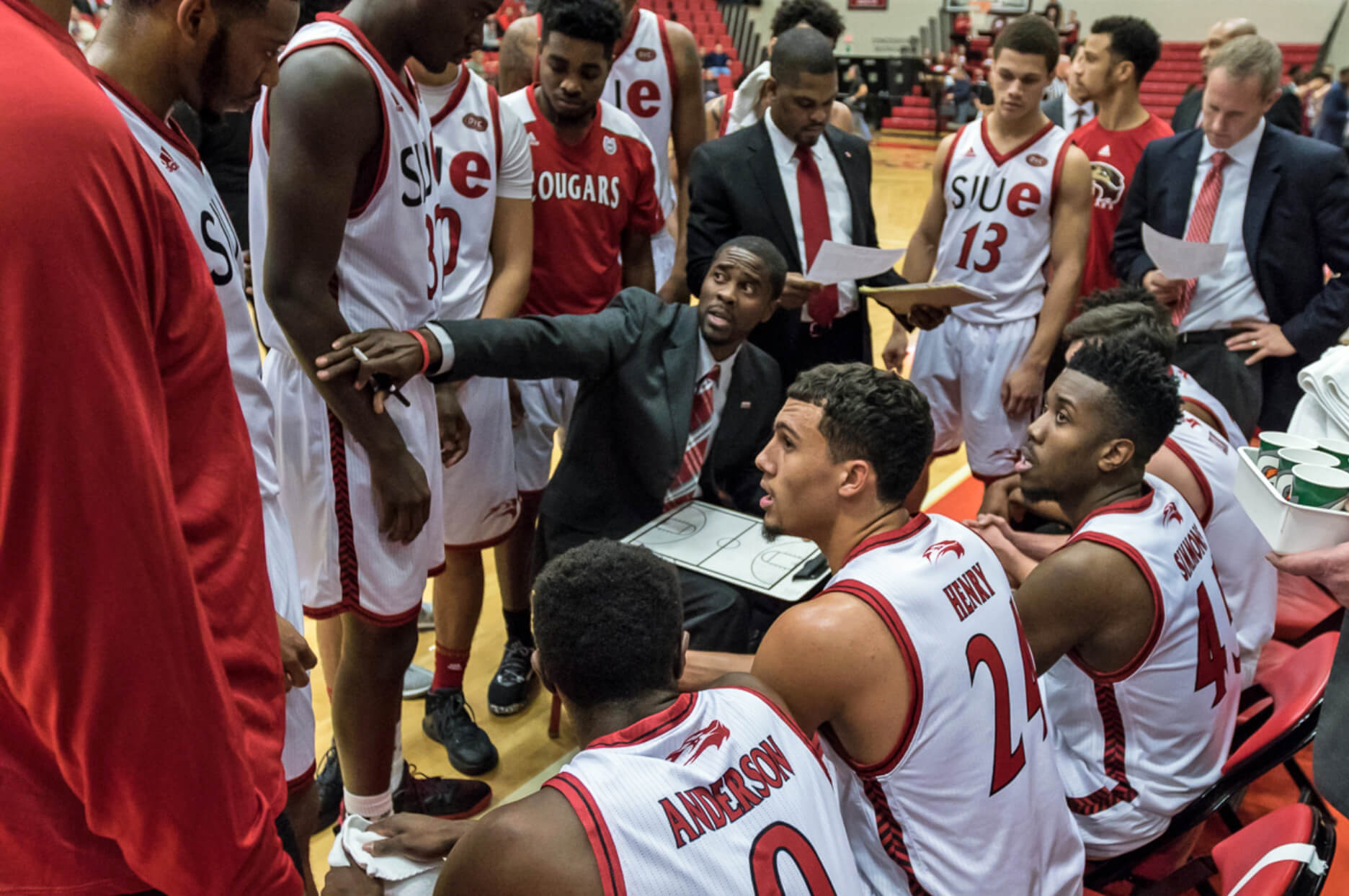 Indiana returns to action tonight at Simon Skjodt Assembly Hall as the Hoosiers host SIU Edwardsville. The Cougars are 4-3 with wins over Grand Canyon, IUPUI and Hawaii, but losses to Arkansas State, Illinois State and Texas State.
The game will be broadcast at 7 p.m. ET on ESPN3 with Jordan Bernfield & Homer Drew on the call:
SIU Edwardsville is the first of two Ohio Valley Conference opponents that will come to Bloomington this weekend as Indiana completes a grueling stretch of four games in eight days.
The Cougars are coached by Jon Harris, who played for Tom Crean at Marquette and was a part of his staff for the program's Final Four season in 2003. SIU Edwardsville was picked to finish close to the bottom of the west division in the OVC, but owns two road wins already this season against KenPom top 200 teams in Hawaii and Grand Canyon.
Despite the competitiveness that SIU Edwardsville has shown this far, this should be a contest in which Indiana's younger players get experience with less than four weeks to go until the start of conference play.
MEET THE COUGARS
SIU Edwardsville has four players averaging in double figures with a fifth at 9.9 per game. Leading the way is redshirt sophomore Tre Harris, who played at Kansas State for a season before transferring and sitting out last season.
The 6-foot-3 Harris, who comes off the bench, made 45.5 percent of his 3s in Manhattan as a freshman, including 40 percent in Big 12 games. Through seven games this year, Harris is using 27.6 percent of the team's possessions while on the floor and is hitting 52.6 percent of his 3s.
Freshman Christian Ellis is the starting point guard and has a solid assist rate (31 percent), but is hitting just 51.2 percent from the foul line despite taking a team-high 41 attempts.
Joining Ellis in the starting backcourt are 6-foot-4 senior Burak Eslik and 6-foot-4 sophomore Carlos Anderson. Eslik, a native of Turkey, is a career 33.5 shooter from behind the 3-point line. Anderson is a low efficiency player, but is playing a team-high 32.1 minutes per game. Anderson has been solid at drawing fouls this season as his free throw rate (FTA/FGA) is currently north of 50 percent.
Justin Benton, a 6-foot-4 freshman, is the other member of the backcourt rotation. Benton isn't much of an offensive threat as his usage rate of 11.9 is the lowest of any of the team's regulars.
Jalen Henry, a 6-foot-8 junior and Keenan Simmons, a 6-foot-6 junior, make up SIU Edwardsville's starting frontcourt. Henry is making just 43.5 percent of his 2s in seven games. Simmons has the team's highest offensive rating at 129.4 because he rarely turns it over and is a decent finisher (52.8 percent from the field).
Brandon Jackson, a 6-foot-7 freshman, is making 46.7 percent of his 2s off the bench in limited minutes.
TEMPO-FREE PREVIEW
SIU Edwardsville's offensive profile suggests that it will need to get hot from distance and get to the foul line to keep this game competitive.
Without a post scoring presence, SIU Edwardsville is shooting 41.7 percent on 2s this season. The Cougars have been a very good 3-point shooting team so far at 39.3 percent, which is currently in the top 40 nationally. However, very little of their offense comes from behind the 3-point arc. Just 21.8 percent SIU Edwardsville's offense is currently coming from distance. They're also currently in the top 10 nationally at getting to the line with a free throw rate (FTA/FGA) of 52 percent.
Indiana should be able to impose its will in the paint in this game and on the offensive glass if shots aren't falling from the perimeter. Like many low major teams, SIU Edwardsville simply doesn't have the size to matchup with a Big Ten frontcourt.
WHAT IT COMES DOWN TO
Ken Pomeroy predicts a 25-point win for the Hoosiers with a 99 percent chance for a victory. Sagarin is even more bullish on IU with his model projecting a 27-point win. The Vegas line opened at 27 and has settled at 25.5 as of Friday morning.
With OG Anunoby sidelined, tonight will mark an opportunity for De'Ron Davis, Zach McRoberts and possibly Freddie McSwain to log more minutes. Tom Crean mentioned on Dan Dakich's radio show on Thursday afternoon that Robert Johnson is also banged up, so more minutes for Curtis Jones and Devonte Green could also be in the cards.
This is the first of five low major opponents that will come to Bloomington over the next 21 days, so look for Indiana to continue fine tuning things on both ends while getting its less experienced guys more playing time.
(Photo credit: SIU Edwardsville Athletics)
Filed to: SIU Edwardsville Cougars