At the Buzzer: Indiana 98, Hope College 65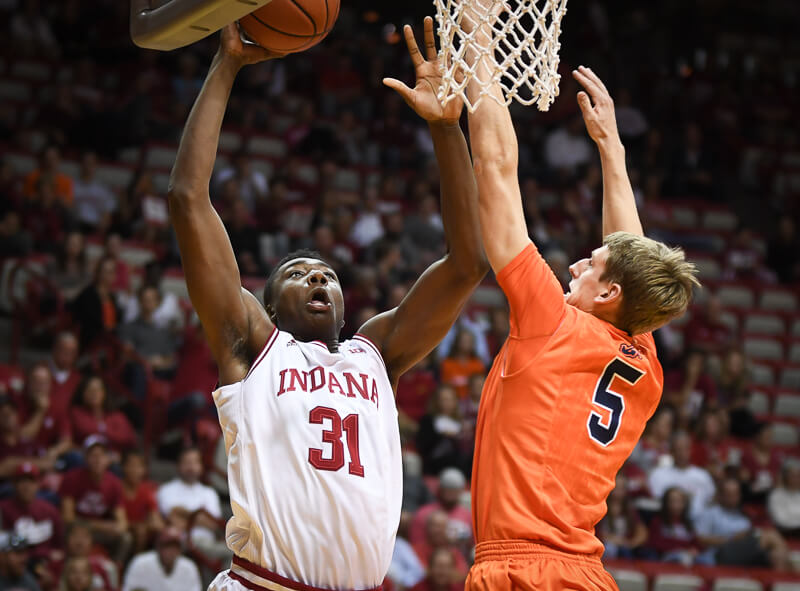 A few quick thoughts on Indiana's 98-65 exhibition win over Hope College:
How it happened: This was mostly what you'd expect from an exhibition game. Some impressive play, some very ugly play and plenty for Indiana to work on as it prepares for its season opener in 10 days. Hope College, a Division III program, stayed within striking distance until early in the second half when the Hoosiers quickly turned a 50-42 lead into a 15-point lead and never looked back from there. Tom Crean played 11 guys, started a walk-on and experimented with several lineups, including one with Juwan Morgan at point guard. In the end, Indiana rolled an overmatched opponent as expected.
Standout performance: Much has been written in the preseason about the breakout potential of sophomore OG Anunoby. He passed the eye test on Tuesday night. Anunoby's stroke from the perimeter was most impressive as he connected on four of his seven attempts from behind the 3-point line. Given his physical tools and athleticism, if the jumper is going to be a consistent part of his game, he'll be one of the tougher guys to cover in the country. Anunoby finished with 16 points and four rebounds, but had five turnovers.
Statistic that stands out: Turnovers. Indiana committed 18 turnovers, including 11 in the first half. Exhibition or not, that's a number the Hoosiers will need to improve upon with No. 3 Kansas looming in less than two weeks.
Final IU player stats:

Final tempo-free stats: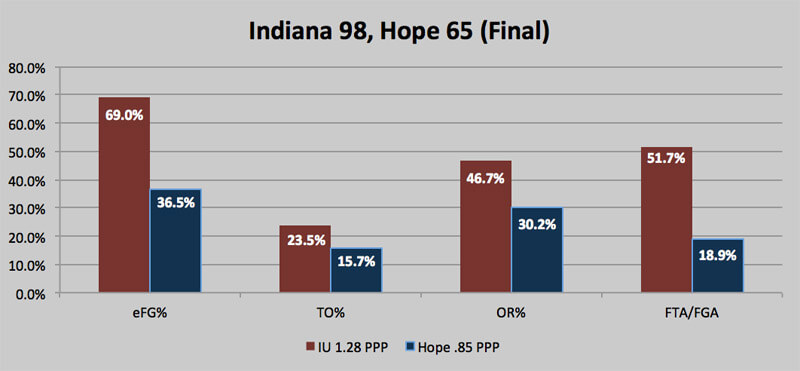 Filed to: Hope College Flying Dutchmen