Adidas unveils commemorative uniforms to be worn by Indiana in Armed Forces Classic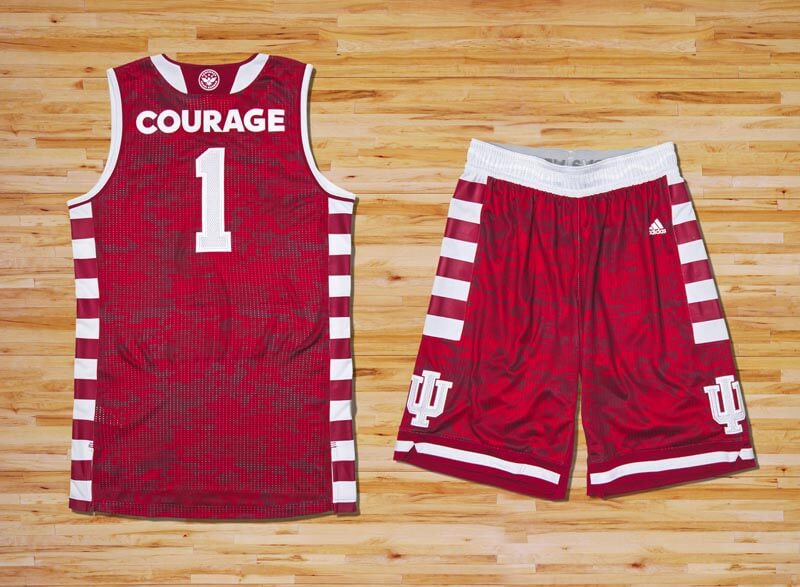 Indiana and Kansas will wear commemorative uniforms in next Friday's fifth annual Armed Forces Classic in Hawaii near Pearl Harbor, adidas announced on Tuesday.
According to adidas, "the uniforms pay homage to the stars and stripes of the American flag while upholding the aesthetics of two of college basketball's most-iconic programs."
Here's a little more on the Indiana uniforms, via adidas:
Red and white stripes set the tone for the Hoosiers' uniform, flanking the side of the jersey and short from shoulder to knee. Influenced by both the American flag and the candy striped warm-up pants immortalized into Hoosiers tradition by the 1971-1972 squad, the uniform blends American pride with Hoosier history. The word "Courage" will replace the names of each Hoosiers player while the traditional Indiana numbering will emblazon the jerseys with the Hoosier insignia embroidered in white mesh on the short.
Photos of the uniforms, via adidas, are available below:
Filed to: adidas