Introducing Hailey Hernandez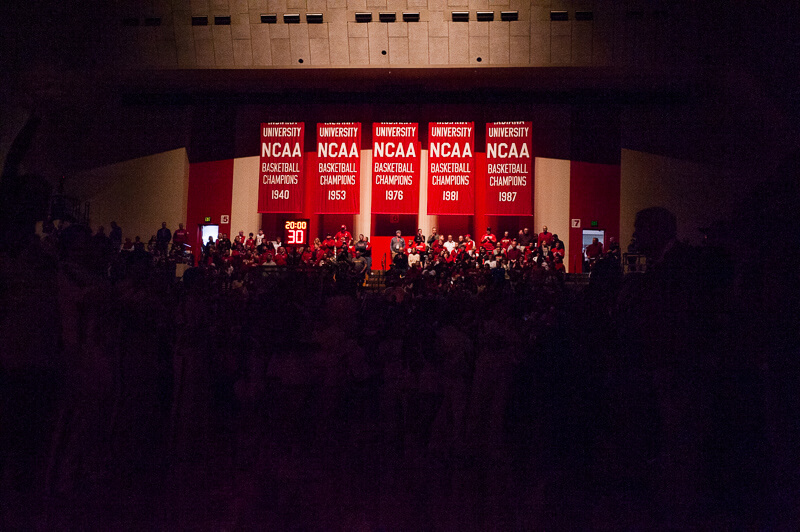 Editor's note: We're excited to announce that we've hired two new writers, Hailey Hernandez and Josh Margolis, for the upcoming season. Hailey and Josh will be taking over all of the day-to-day duties that Andrew Vailliencourt had last season and we're thrilled to have both of them on board.
Make sure to follow Hailey on Twitter and look for her coverage in the weeks and months to come. Her introduction post follows.
The first time I set foot in Assembly Hall, I was a junior in high school. I was on a Red Carpet visit at IU during Little 500. After the tour was over, whether it was allowed or not, my parents and I went inside Assembly Hall. I took a picture standing at midcourt on the IU logo.
The experience was surreal. It was just us on the court. I couldn't help but think of all the games that have been played on that court and all the players and fans that have passed through that building. From that moment on, I was sure of two things: one: I wanted to attend IU, and two: I wanted to cover Indiana men's basketball.
Now, I'm a senior at IU and I am very lucky to be in the position I am in today.
I am taking over for Andrew Vallliencourt as a staff writer. I'll be covering anything and everything relating to IU basketball, splitting the roles with the Inside the Hall staff as well as Josh Margolis, a fellow student.
I am from Hebron, a small town in northwest Indiana. It is about three hours north of Bloomington near Valparaiso. I started my journalism experience in high school as the editor-in-chief of our newspaper and yearbook. I covered some basketball there and designed sports pages for two years.
Here at IU, I am majoring in journalism, with a specialization in sports writing. I also have a minor in psychology. Last season, I worked for Terry Hutchens through Btown Banners covering IU basketball. For Btown Banners, my contributions included a freshman tracker feature as well as post-game content.
I also have experience at the Indiana Daily Student where I was the beat reporter covering U.S. Olympians Lily King and Blake Pieroni and the IU swimming and diving team. In addition, I covered men's golf and helped with the special IDS publication of the Little 500 bicycle races.
On the media side, I also worked with FOX Sports creating a campaign this summer for the 2016 All-Star Game. You may have seen it advertised through #FOXBatFlipContest. Outside of writing, I work for the IU football team as a videographer doing coach's film and I am the vice-president of the Association of Women in Sports Media here on campus.
I've been a Hoosier fan for as long as I can remember. Once I arrived on campus, my determination and drive to succeed pushed me into the world of sports journalism, and I haven't looked back yet.
I have always loved writing and I can't wait to share my work and passion for IU basketball with the rest of Hoosier Nation who is willing to listen.
At any time, feel free to reach out via email at [email protected] or follow me on Twitter @hmhernandez10. I can't wait to get started.
Filed to: