Q & A: Justin Smith talks Indiana commitment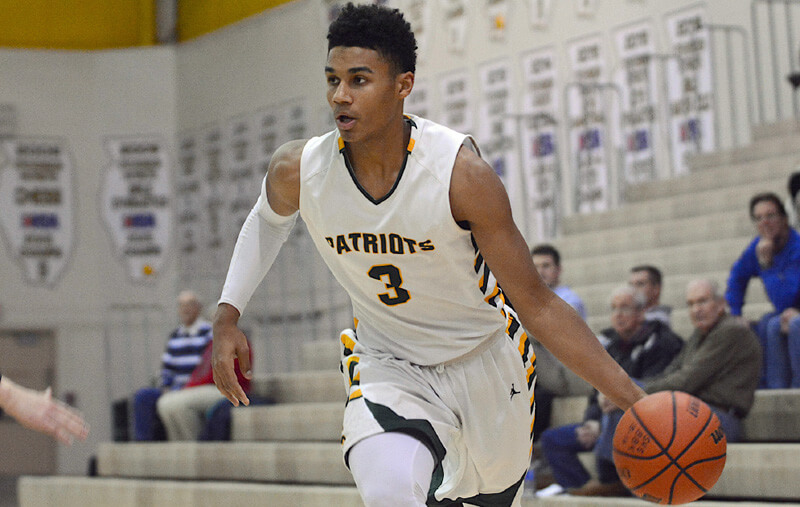 Indiana added to its 2017 recruiting class on Monday night with the commitment of four-star forward Justin Smith.
Smith, the No. 76 prospect nationally by the 247Composite, averaged 17 points, 8.2 rebounds and 2.2 assists at Adlai Stevenson high school (Ill.) as a junior. He chose Indiana over Villanova and also considered Michigan, Stanford, Xavier, Wisconsin and Illinois.
Inside the Hall spoke with Smith one-on-one to discuss his pledge to the Hoosiers and much more. Here's a transcript of our full Q & A:
On why he was ready to commit:
"Going into this fall period, I was very much looking forward to just figuring out where I wanted to go to college, which would allow me to focus on my high school season. So that was the main reason I took all of those visits early and then committed when I did."
On the visits he took this fall besides his official trips to IU and Villanova:
"I took an unofficial to Xavier, an unofficial to Wisconsin and that was it."
On why Indiana was the right fit for him:
"They just sold me on the fact that they will get me better. I was able to see how they will get me better by just looking at the players they have now and the ones that they have worked with before and just how much they've improved. That's really what allowed me to make the decision."
On his relationship with Tom Crean and assistant coach Rob Judson and the importance of those relationships in his decision:
"I have a great relationship with both of them, that's why I'm going to Indiana. I visited Indiana probably the most out of any school. We got to build a relationship with the two of them, my family got to know them really well. That's what contributed to the decision."
On the biggest thing he learned on his official visit:
"Just seeing how hard the team works, how hard the coaches work and how they work together to try and reach a common goal."
On what he wants to show in his final high school season and his individual and team goals:
"As a player, I just want to get better at creating my own shot and being able to be counted on by my team to go get a basket or go make a big play. As a team, our goal is to win a state championship. That's what I'm looking forward to."
On what he's looking forward to the most when he thinks about his future at Indiana:
"When I visited there, I saw a couple of games and the atmosphere is crazy. It's electric. I really want to be a part of it."
(Photo credit: Worsom Robinson/Sun-Times)
Filed to: Justin Smith