Around the Hall: Smith talks decision, recruiting updates, more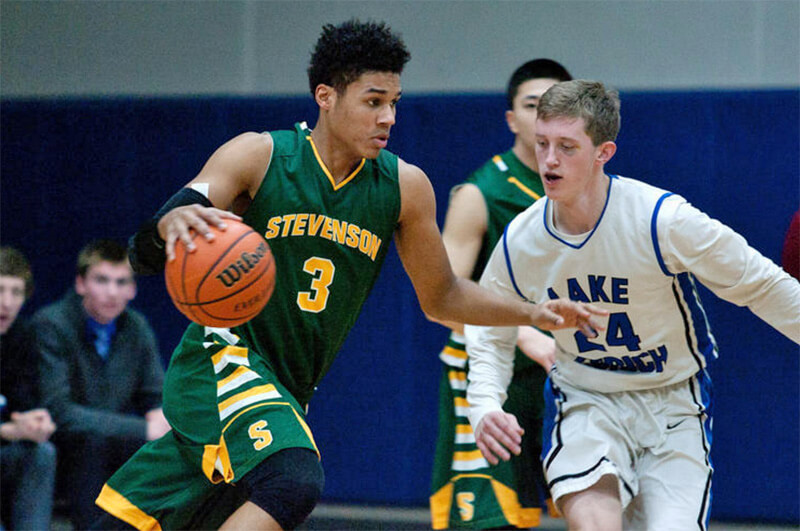 Around the Hall is recommended reading from the Inside the Hall staff.
Justin Smith spoke to the Chicago Tribune about his decision to commit to Indiana:
The son of Illinois graduates, Smith committed to Indiana on Monday night. The No. 4 senior recruit in the state and 76th nationally in 247Sports' composite rankings, Smith ultimately chose the Hoosiers over Villanova.

The Illini were in the final eight of his "14 or 15" scholarship offers, but they got no closer than that. Smith said Stanford, Wisconsin and Xavier rounded out his top five.

"Very early in the process, my parents let me know it is my decision," Smith said. "They would steer me in right direction, but not force me to go anywhere.

"I just felt (Indiana) was the best fit for me basketball-wise and academic-wise and for my family being able to come to see my games. Just the entirety of it felt right."
Indiana is playing in four of the top 25 non-conference games in college basketball this season, according to NBCSports.com. The highest ranked of the four is the New Year's Eve tilt with Louisville:
10. Louisville vs. Indiana – Indianapolis – Dec. 31 (12:30 p.m.): This border battle game will be played off-campus at the home of the Pacers, but with Indy's close proximity to both schools and a pair of fervent fanbases, this one should have that big-time collegiate feel with two top-15 teams.
Indiana's OG Anunoby is among 20 breakout candidates for the 2016-2017 season, according to CBSSports.com:
A tremendous athlete with loads of potential. If we were only listing the top five breakout candidates for this season, he'd crack the list. I think he'll be that good, that important to Tom Crean's team this season. His usage numbers should blow up — and he's really fun to watch. As electric a player Indiana's had since Victor Oladipo.
NBCSports.com named Thomas Bryant a preseason second team All-American:
Thomas Bryant, Indiana: Bryant is another guy that had a chance to be a first round pick last season but opted to return to school. He had a promising first year in Bloomington, but it came with typical freshman mistakes: He was lost early in the year, especially on the defensive end. But Bryant has the tools, he plays extremely hard and he's young for his grade; he was born five months after Josh Jackson.
Kentucky has "positioned themselves pretty nicely" for Tremont Waters according to comments made by Evan Daniels to Kentucky.com:
Indiana was the perceived leader for Waters coming out of the summer, but Calipari traveled to Connecticut to meet with him during the opening days of the fall recruiting period, and Waters showed up on UK's campus two weekends ago for an official visit.

"I think Kentucky has certainly positioned themselves pretty nicely," Daniels said. "They seem to have made a pretty big impression on him. … From the outside looking in, it certainly looks like Kentucky is in great shape for him."
Five-star forward Billy Preston is opening his recruitment to other schools, he told Zagsblog.com:
Presently, Indiana, Syracuse, Maryland, Kansas and USC are actively recruiting him, and he's slated to take any official visit to Kansas this weekend for "Late Night in the Phog."

"After talking with my family and starting my senior year at Oak Hill Academy, I have decided to open my recruitment up and explore what schools would best fit for me as a student-athlete," Preston said. "I am looking forward to taking official visits and have no time table for making my final decision."
(Photo credit: Darrell Goemaat, Chicago Tribune)
Filed to: Billy Preston, Justin Smith, O.G. Anunoby, Thomas Bryant, Tremont Waters