Big Ten announces BTN conference TV schedule for 2016-2017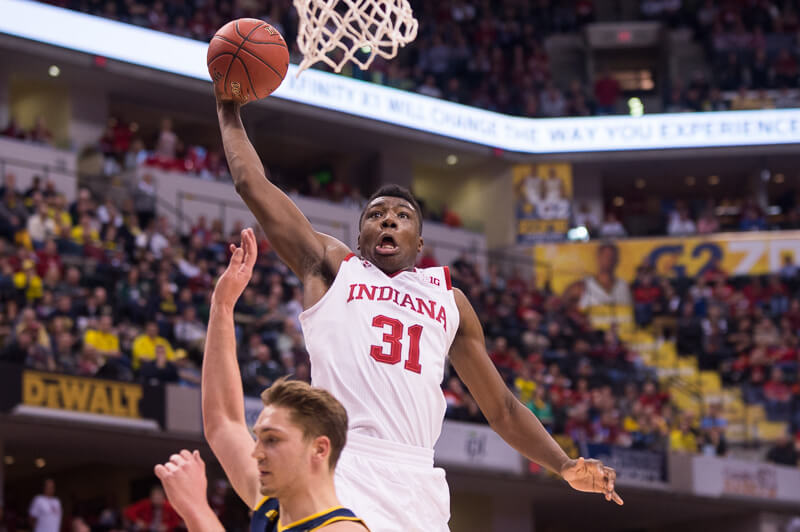 The Big Ten Network announced its television schedule for the conference portion of the 2016-2017 men's basketball season on Monday morning and Indiana will again be prominently featured on the network.
The Hoosiers will have at least six conference games aired on BTN. The announcement also included several non-conference games that will be aired on BTN Plus. The full schedule and release from IU are available below. In addition, our schedule page has been updated to reflect today's announcement.
The Big Ten Network will broadcast six of the Hoosiers Big Ten contests during the 2016-17 season. BTN will carry IU's league opener on December 28 against Nebraska at 7 p.m. The Hoosiers also will host Rutgers on January 15 and travel to Penn State on January 18. The Network also will air the Hoosiers visit to Northwestern on January 29.

In the month of February, Penn State will travel to Bloomington on February 1and the Hoosiers will visit Minnesota on February 15. IU might play one more game on BTN February 25 or 26 against Northwestern.

Four Games Can Be Seen on BTN Plus

The Hoosiers two exhibition games and two regular season games can be seen on BTN Plus. IU has exhibition games scheduled for 7 p.m. on November 1 and November 5. In addition, IU will host Liberty on Saturday, November 19 , at 7 p.m. and Austin Peay on Thursday, December 22 at 7 p.m. on BTN Plus.

BTN Plus programming includes non-televised games and events available on BTN2Go with a purchase of a BTN Plus subscription. BTN Plus content features live games produced by students at Big Ten universities. A subscription to BTN Plus on BTN2Go does NOT require a Big Ten Network TV subscription with a TV provider. A monthly pass is available for $9.95, while an annual pass for school specific content is $79.95 per year.
Filed to: 2016-2017 schedule