Around the Hall: Scruggs leaves Southport for Prolific Prep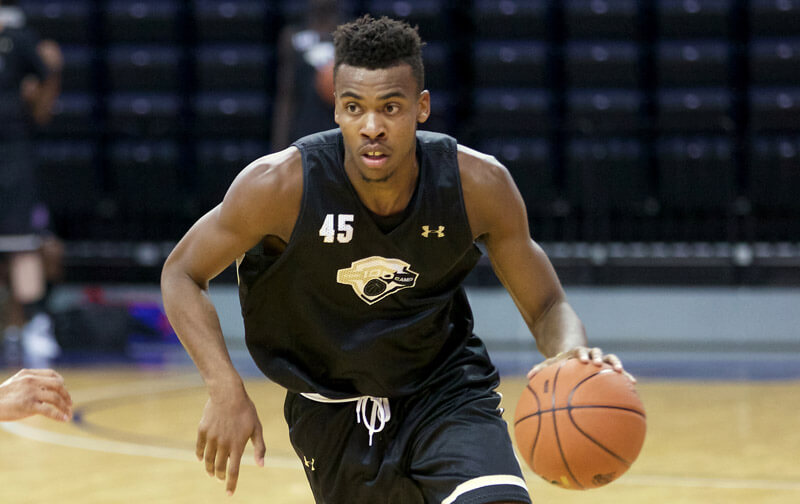 Around the Hall is recommended reading from the Inside the Hall staff.
Gregg Doyel of The Indianapolis Star has a serious question: Why did Paul Scruggs choose prep school over Southport?
For one thing, Scruggs is transferring to a school that didn't exist three years ago. For another, Prolific Prep isn't a school at all. It's a basketball team that sends its players to a Catholic school in Napa, Justin-Siena High School.

Prolific Prep has a website and a Twitter page, but no physical address.

You hear me? Paul Scruggs just transferred to a P.O. box.
ESPN.com examines the challenge facing each preseason top 25 team and wrote this about Indiana:
11. Indiana Hoosiers
Thomas Bryant had a chance to secure a first-round, guaranteed contract in last summer's NBA draft. He returned, however, to elevate his stock and work on his defensive edge and rebounding. Few freshmen rivaled his production in his first season in Bloomington. He made 70.7 percent of his shots inside the arc, seventh in the country. He finished 35th in KenPom.com's efficiency rankings. Still, the 6-foot-10 forward lacked the frame and, at times, the desire to make the same impact as a defender and rebounder. He finished outside the top 150 in offensive rebounding rate (153rd), defensive rebounding rate (289th) and block percentage (276th) last season. He's capable of evolving into one of the nation's most complete players, a great force on both sides of the floor. Some of that depends on the muscle he added to his body since last season. And part of that is attitude. The guy who put up 19 points, five rebounds, two steals and a block during Indiana's win over Kentucky in the Sweet 16 needs to show up every night for Tom Crean's team. He has that potential.
Indiana junior James Blackmon Jr. has been cleared to practice, according to Mike Miller of The Herald-Times:
IU coach Tom Crean told The Herald-Times that Blackmon is a full participant in the team's current conditioning and strength training regimines. That puts Blackmon on course to be ready for preseason practice next month, and ultimately IU's season opener against Kansas on Nov. 11 at Pearl Harbor.

"He is cleared and we mix his workouts up with small group work that isolates his skills and improvement," Crean said. "He's played one-on-one and some four-on-four."
Class of 2017 five-star prospect Mohamed Bamba took an unofficial visit to Harvard on Tuesday, Zagsblog.com writes:
Mohamed Bamba, the 7-footer from the PSA Cardinals and the Westtown (Pa.) School, took an unofficial visit to Harvard on Tuesday, a source told SNY.tv.

Bamba took his first official visit to Michigan over the weekend.

The No. 2-ranked power forward in the Class of 2017, Bamba holds offers from virtually every high-major, including Duke, Kentucky, Arizona, UConn and more.

"Harvard is really close to home and Harvard obviously has a very strong alumni base," he told me earlier this year. "You can go into any job interview and say, 'I'm a Harvard grad.'"
IUHoosiers.com asked each IU player for their favorite home cooked meal and here were the results:
OG Anunoby — Spaghetti
James Blackmon, Jr. – Steak, Mashed Potatoes and Asparagus
Thomas Bryant – Fried Chicken, Mac-n-Cheese, Fresh Garlic Mashed Potatoes, Collard Greens and a nice Pound Cake cooked by Grandma.
De'Ron Davis – Spaghetti with Garlic Bread
Grant Gelon – Ribs and Sweet Potatoes
Devonte Green – Steak and Mac-n-cheese
Collin Hartman – Beef Stroganoff
Johnny Jager – Steak and Potatoes
Robert Johnson – Crab Cakes, Shrimp, Mac-n-Cheese, and Mashed Potatoes
Curtis Jones – Fried Chicken, Mac-n-Cheese, Mashed Potatoes and Lemonade
Zach McRoberts – Chicken and Noodles with Mashed Potatoes
Freddie McSwain, Jr. – Meat Loaf, Corn, Mashed Potatoes, Mac-n-Cheese, homemade Pie.
Juwan Morgan – Ham, Greens, Cabbage and Potato Salad.
Josh Newkirk – Spaghetti with Garlic Bread
Tim Priller – Chicken Fried Chicken, Mac-n-Cheese, Garlic Mashed Potatoes
Quentin Taylor – Thanksgiving meal: Turkey, Stuffing, Sweet Potatoes, Rolls and Collard Greens
Rivals.com updated its class of 2017 rankings on Tuesday and 64 of the top 150 have already made commitments:
Sixty-four members of the Rivals150 have already made their college decisions. Of those who have already committed only six are five-star prospects and only 15 are ranked in the top 50. Auburn, Washington, Illinois and Xavier each have three ranked players committed while Creighton, UCLA, Louisville, Arkansas, Villanova, Florida, TCU, California, Wisconsin, Michigan and Florida State each have a pair of Rivals150 commitments.
Filed to: James Blackmon Jr., Mohamed Bamba, Paul Scruggs