Big Ten announces 2016-2017 men's basketball schedule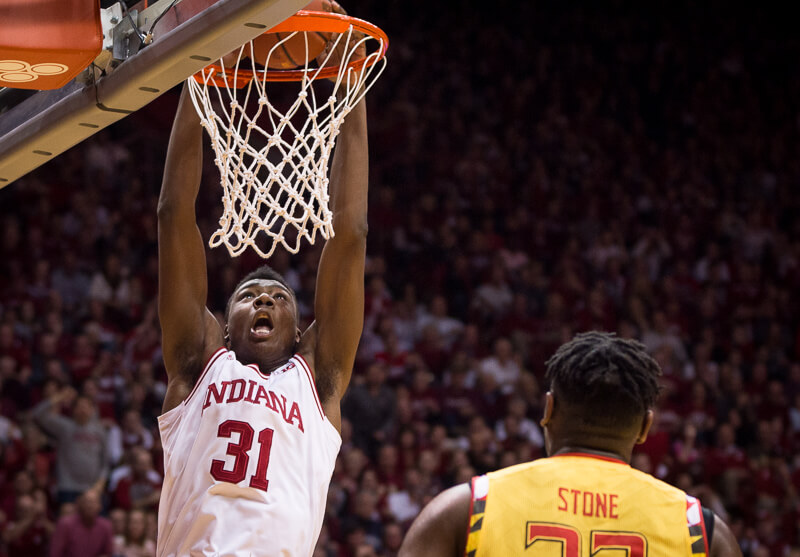 The Big Ten just announced the 2016-2017 conference schedule and you can view Indiana's 18-game league schedule below, along with a release from IU regarding the matchups, below:
BLOOMINGTON, Indiana – The Big Ten Conference announced the dates and matchups for all conference games during the 2016-17 season today, and Indiana, the defending Big Ten champions, will begin defense of their title on Dec. 28 at home against Nebraska.

The Big Ten Men's Basketball Tournament will be held in Washington D.C. for the first time. All 14 teams will advance to the tournament, with two first-round games slated for Wednesday, March 8. The No. 12 seed will face the No. 13 seed, while the No. 11 seed will take on the No. 14 seed. The top four teams will receive first and second round byes and advance to the quarterfinals on Friday, March 10.

Television designations for the Big Ten men's basketball conference schedule and Big Ten Men's Basketball Tournament will be announced at a later date.

Indiana won the 2016 Big Ten title with at 15-3 record, the 22nd conference crown in school history and the 13th outright, both are tied for the most in Big Ten history. IU has won the Big Ten regular season title in two of the last four seasons.
(Note: Our schedule page has also been updated.)
2016-2017 Big Ten schedule
December 28
Nebraska at Indiana
January 3
Wisconsin at Indiana
January 7
Illinois at Indiana
January 10
Indiana at Maryland
January 15
Rutgers at Indiana
January 18
Indiana at Penn State
January 21
Michigan State at Indiana
January 26
Indiana at Michigan
January 29
Indiana at Northwestern
February 1
Penn State at Indiana
February 5
Indiana at Wisconsin
February 9
Purdue at Indiana
February 12
Michigan at Indiana
February 15
Indiana at Minnesota
February 21
Indiana at Iowa
February 25 or 26
Northwestern at Indiana
February 28
Indiana at Purdue
March 4
Indiana at Ohio State
Tip times and television designations will be announced at a later date.
Filed to: 2016-2017 schedule