Around the Hall: BTN TV schedule, Blackmon Jr., Anunoby's dunk, more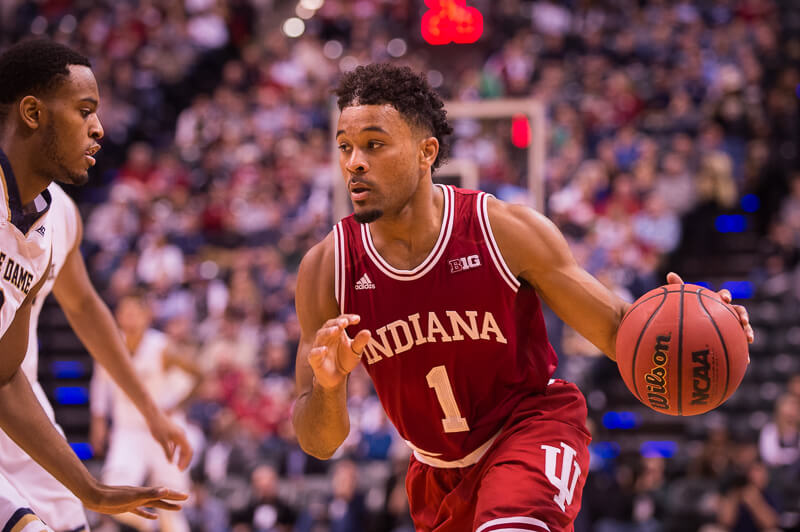 Around the Hall is recommended reading from the Inside the Hall staff.
The Big Ten Network announced its "most compelling" non-conference TV schedule and BTN.com has the details:
BTN today announced the most-compelling Big Ten men's basketball non-conference television schedule in network history. The slate features six matchups of teams that appeared in the 2016 NCAA Tournament, including the defending national champion Villanova Wildcats at Purdue on Nov. 14 as part of the Gavitt Tipoff Games and the 2014 national champion Connecticut Huskies at Ohio State on Dec. 10. The network's schedule includes two Final Four teams from each of the last three seasons.

Premier matchups also include Oklahoma, fresh off a Final Four appearance, traveling to Madison to take on the Badgers and the Oklahoma State Cowboys visiting College Park to take on the Maryland Terrapins on Dec. 3. In-state rivalry games will feature Creighton and Nebraska on Dec. 7 and Butler and Indiana in the Crossroads Classic in Indianapolis on Dec. 17. The State Farm Chicago Legends at the United Center will feature Dayton vs Northwestern and BYU vs. Illinois also on Dec. 17.
Chad Ford of ESPN Insider published Mock Draft 1.0 for 2017 on Tuesday with two IU players in the first round ($):
Anunoby was a breakout star in the NCAA Tournament, and with his size, athleticism and ability to shoot 3s, he fits the type of 3-and-D player that scouts covet these days.

If he breaks out again this year, I'm not sure he'll still be around at No. 17.
Vigilant Sports caught up with Yogi Ferrell recently for a podcast interview:
Yogi Ferrell is ready to begin the next phase of his life, as a professional. After four seasons in Bloomington, the Park Tudor and Indiana University graduate will head to Brooklyn to prepare for training camp near the end of August, one month before camp opens.

Ferrell went through 16 pre-draft workouts but did not get drafted, although teams were interested in drafting and stashing him overseas. Instead, the 6-foot point guard elected to go the route of free agency.
The official IU Twitter account shared this video of OG Anunoby from a workout this week in Bloomington:
?+?=? https://t.co/hIlT80pb6Y

— Indiana Basketball (@IndianaMBB) August 24, 2016
The ESPN.com college basketball staff looked at interesting alumni from each preseason top 25 team, including Indiana:
11. Indiana Hoosiers: Jamie Hyneman

The co-host of "Mythbusters" on the Discovery Channel has a degree in Russian language and linguistics from Indiana University. For 13 years, "Mythbusters" dazzled audiences by exploring myths from films and folklore, and it aired its final episode in May. A favorite topic? Perhaps the episode that focused on whether it was better to use an ax or firearm to protect yourself during a zombie apocalypse.
Indiana's James Blackmon Jr. is one of the nation's best "microwave scorers," according to NCAA.com:
With Yogi Ferrell's departure, all eyes will be on Blackmon this season in Bloomington.

That's likely fine with him. Despite other questions about his game, one thing is undeniable: Blackmon can put up a lot of points in a hurry. He missed 22 games due to injury last season, but when he did play, he scored at will – Blackmon averaged 15.8 points per game.

Blackmon is a fantastic shooter (46.3 percent from deep last season) and is capable of breaking defenders down off the dribble. He scored 33 points on just 15 shots last year against Alcorn State, and if the Hoosiers' offense is ailing, Blackmon is the guy who can stop the bleeding.
Filed to: Big Ten Network, James Blackmon Jr., O.G. Anunoby, Yogi Ferrell