De'Ron Davis now on campus, high school coach says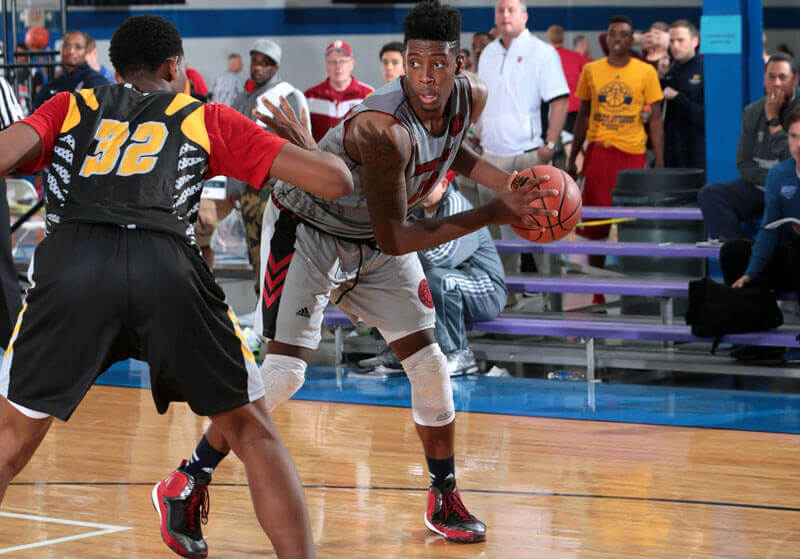 The wait is over for De'Ron Davis to arrive at Indiana.
Overland coach Danny Fisher told Inside the Hall this morning that Davis, a class of 2016 four-star forward, arrived in Indiana this morning.
"He's there," Fisher said via text message. "Arrived early this morning."
The freshman big man is also now listed in IU's online student directory, as pointed out by Zach Osterman and Stu Jackson.
Davis spent the summer in Colorado working out with Fisher and finishing up academic requirements.
Davis chose the Hoosiers last November over Mississippi State. He is ranked the No. 40 prospect nationally in the final RSCI rankings for the class of 2016.
The 6-foot-9 forward was named Mr. Basketball in Colorado for 2016 by The Denver Post in the spring. He led Overland to two consecutive 5A state titles and finished his high school career with 442 blocked shots.
In four seasons, Davis and Overland compiled an 83-25 record.
The fall semester begins on Monday in Bloomington and practice for the 2016-17 season officially begins on September 30.
Indiana opens the regular season on Friday, November 11 against Kansas in the Armed Forces Classic in Hawaii.
Filed to: Deron Davis