Yogi Ferrell agrees to free agent deal with Brooklyn Nets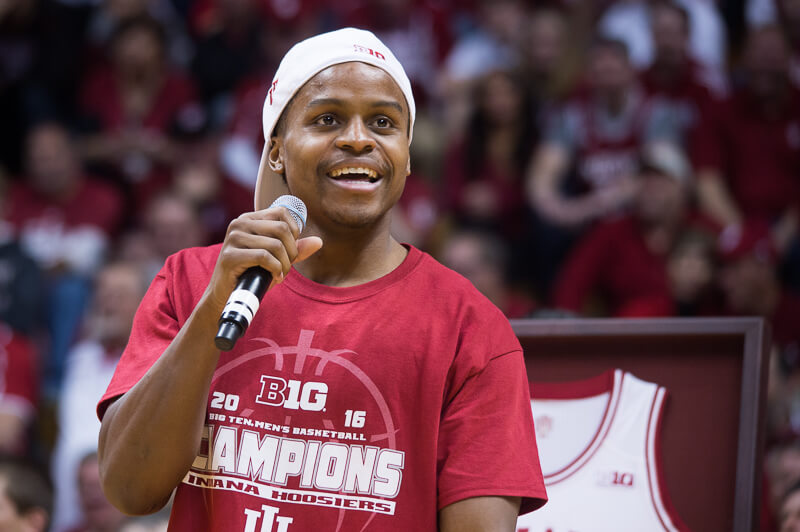 Former Indiana guard Yogi Ferrell, who played in the Samsung NBA Summer League with Brooklyn, will also go to training camp this fall with the Nets.
Shams Charania of Yahoo! Sports reported Friday that Ferrell has agreed to a free agent deal with the Nets.
Because Ferrrell's initial deal with the Nets was for the Summer League, he was a free agent and able to sign with other teams at the conclusion of his time in Vegas.
Terms of Ferrell's deal with the Nets have not been disclosed.
The All-Big Ten guard averaged 8.8 points, 1.8 assists, 1.5 rebounds in 17 minutes per game in the Summer League. He shot 43.8 percent from the field, 18.2 percent on 3s and 71.4 percent from the free throw line.
The Nets roster, which was at 15 players before the Ferrell signing, is heavy on guards with Jeremy Lin, Greivis Vásquez, Isaiah Whitehead, Caris LeVert, Randy Foye and Sean Kilpatrick already signed for next season.
Filed to: Yogi Ferrell