Join the ITH Premium Forum and receive a $15 gift card to Amazon.com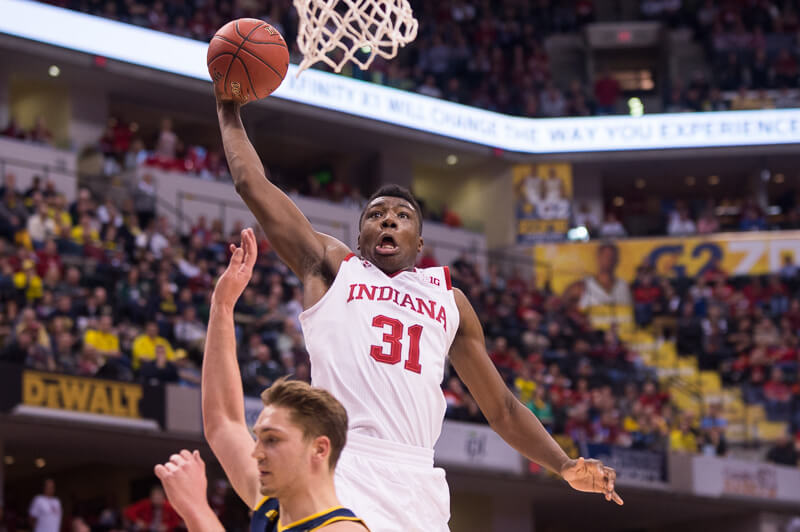 The offseason is in full swing, but Inside the Hall covers Indiana basketball 365 days a year and the Hoosiers are on their way to another preseason top 15 ranking. As we've done a couple of times previously to a huge response, we'd like to offer those who haven't tried it out an incentive to join our premium forum.
Beginning today through midnight ET on Wednesday, July 6, any new premium forum member who purchases an annual membership will receive a $15 gift card to Amazon.com. This offer is only available to new forum users who join the forum now through Wednesday, July 6.
Gift cards will be distributed via email in early August to the email address associated to the member's PayPal account.
What are the benefits of joining the forum?
– Interact with other members and start your own discussions
– Ask the ITH staff questions and get an answer: The Inside the Hall staff is active in the forum and we're around to answer questions and give insight
– Live game threads during the season where you can interact with other members and the staff for every game
– Periodic live chats
– Notes from media availabilities including a brief summary with any notable news or updates
– Tidbits that may not warrant a story on the site but are of interest to readers
– Advance notice of blog content: We often post quick updates to recruiting interviews or other news items that take place in the forum as soon as possible following the interview. In many cases, this will be before a full update goes live on the site.
The cost of the premium forum is only $34.95 annually, which is less than $3.00 a month or .10 per day. All membership payments are processed through PayPal. We're confident that you'll enjoy the forum and back that up by offering a full refund within seven days to anyone who is not satisfied. (Any cancellations within the seven day period will not be eligible for the $15 gift card from Amazon.com.)
To take advantage of the offer, proceed to the registration page on the forum.